DIHs 4 
    tourism
DIGI-SI, an European Digital Innovation Hub (eDIH) proudly spreading the spirit of Tourism 4.0, is initializing a network of Digital Innovation Hubs active in tourism - DIHs 4 Tourism.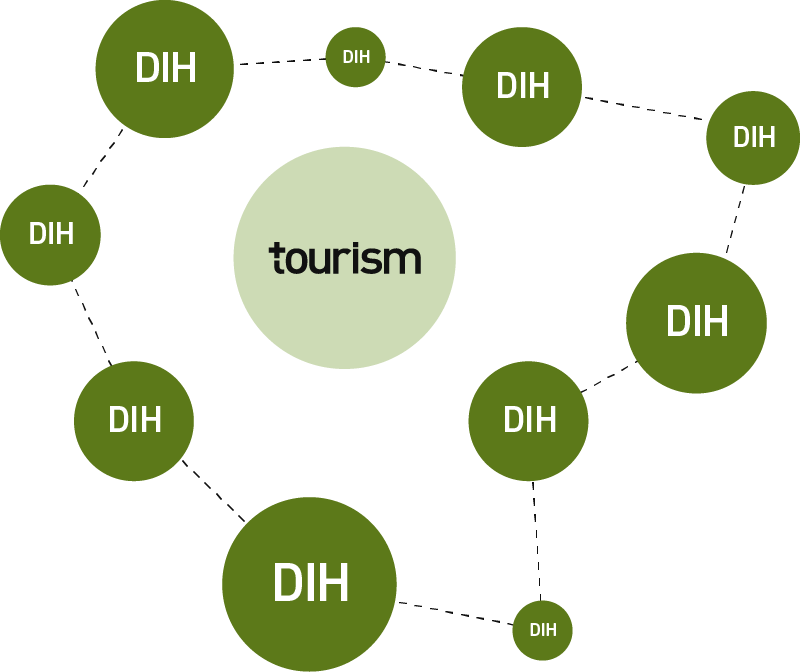 about 
The aim of the DIHs 4 Tourism network is to establish ties of friendship, partnership and cooperation between DIHs active in tourism for the purposes of advocating the digital transformation in the tourism industry and other sectors in all potential and viable forms. The aim is to promote mutual understanding of the potential of digital technologies, digitization and digitalization to achieve a modern, future oriented, customer relevant and friendly tourism environment which puts in the centre the quality of life of local residents and to help the industry to deal with the changing global situation.
main
    activities 
develop, generate, support and distribute information and know-how,
inspire the stakeholders and actors in the tourism and other industries to embrace the digital transformation of own business or institution,
generate networking opportunities for all kind of stakeholders and actors in tourism industry and other sectors.
DIGI-SI (Slovenia), initiator
DIHBAI-TUR (Balearic Islands, Spain), initiator
DIH Tourism 4.0 (Czech Republic)