360° photography
   and video
Spatial 360° photography presents an object of cultural heritage or a location of natural heritage in a way that classic photography cannot. Just one photo captures all the environment that virtually surrounds the viewer and enables observing of the space in all directions.
Presenting heritage in new, interactive ways – creating immersive and capturing experiences of heritage locations and its stories.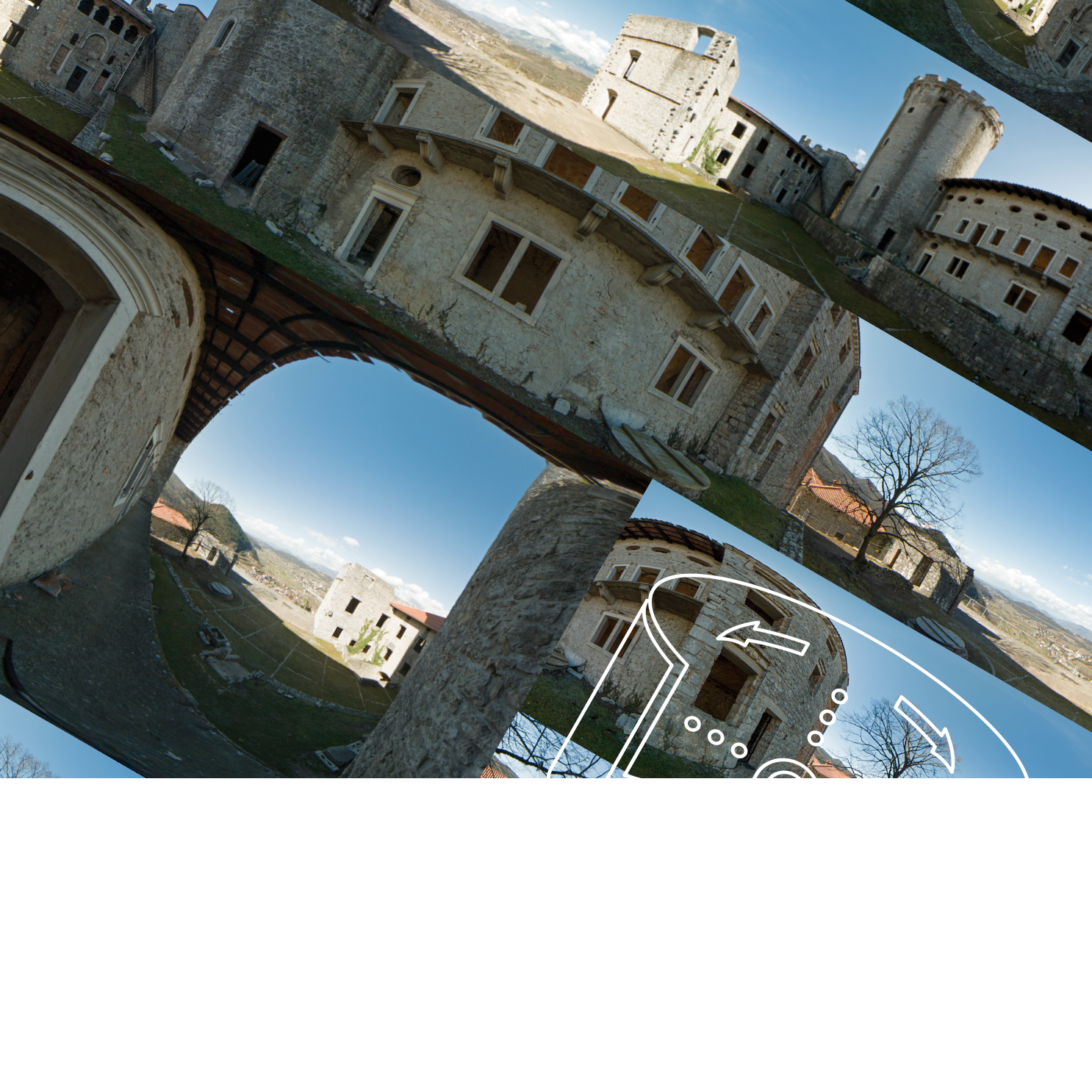 the 
   technology
With upgrading of 360° photos or 360° videos with 2D and 3D animated elements, we can re-create an existing or a virtual space - we can reconstruct a former state, showcase development through time or simulate a restoration. Furthermore, an even broader public can be invited to co-create reconstructions and ignite the interaction between cultural heritage and tourists.
Individual 360° photo or video shots can be joined into virtual tours that enhance the experience and enable users to freely (virtually) explore the location. When such tours are equipped with interactive maps, additional photos or archive documentation and attractive storytelling, we create new immersive experiences that cannot be forgotten.