bringing R&D
  into tourism
Many modern technologies (e.g. AI, VR, AR, blockchain etc.) can help remote places to grow into interesting destinations. To take advantage of the new possibilities the so-called research and development (R&D) needs to be embraced in the tourism sector. Slovenia is embracing it by funding the largest R&D project in tourism in the history of Slovenia, the Tourism 4.0 TRL 3-6 project.
Personnel and resources dealing with innovation and strategic development of the latest technologies should be an integral part of tourism business as it is the standard in other industries (e.g. car industry).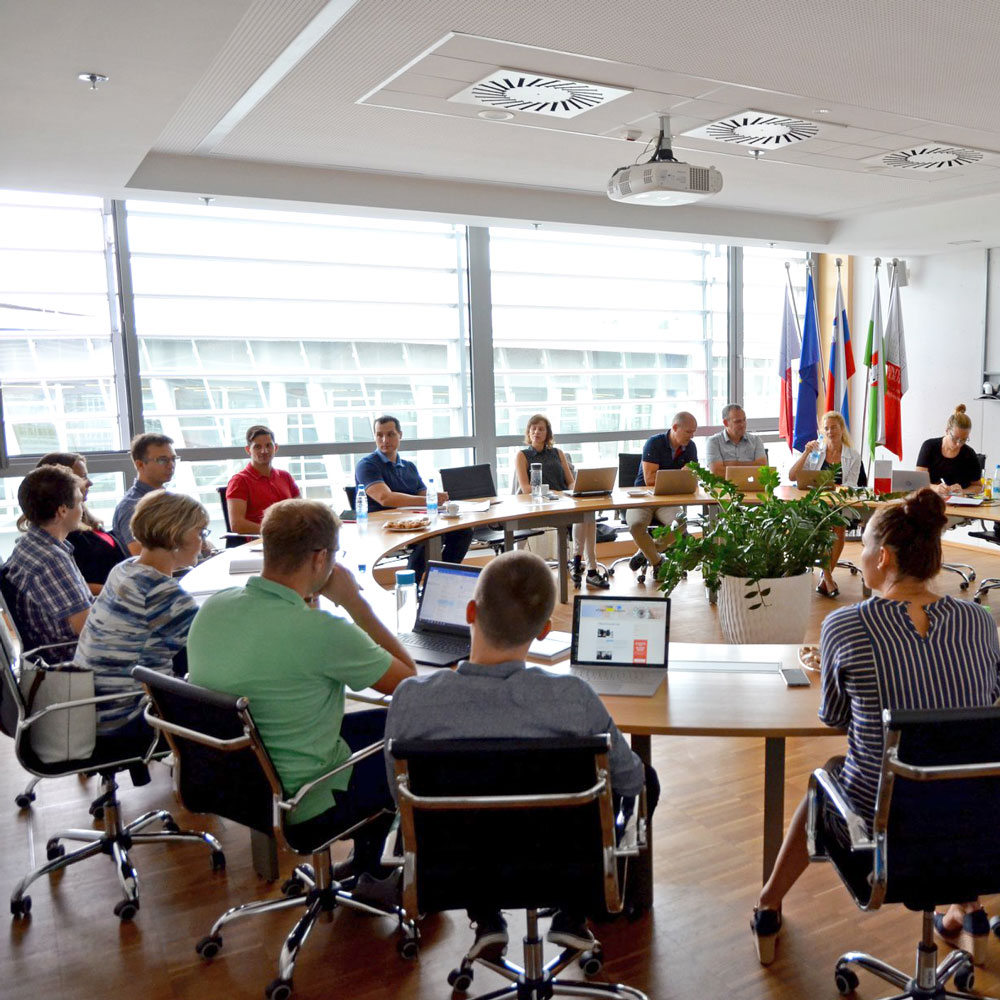 collaboration
Given that in recent years employment and thus economic growth in tourism in the EU has been continually stronger than in other economic sectors, the attention on the appropriate training for tourism staff and their interdisciplinarity is crucial. Not only due to its potential to create new jobs but rather because it is inseparable from most of other economic sectors, such as international trade and distribution, agriculture, transport, etc. Moreover, as it globally employs on average more women and young people than other sectors, it is also important when it comes to achieving the sustainable development goals.
Tourism is recognised to be the key driver of economic growth. Research and development of cutting-edge technological solution as well as new services and skills aligned with them can bring significant benefits in revitalising or even establishing a destination. The available technology in combination with skilled labour can help many regions to breath new life into areas that have gone into decline.
For example, digitalisation of cultural heritage is a prerequisite for new services and products of heritage and cultural tourism, most notably digitally enriched and personalised experiences. Undoubtedly, cultural heritage infused with elements of augmented reality, virtual reality, virtual tours, mobile apps, 3D modelling and printing, etc. could revitalise or establish a destination. However, an extensive research needs to be conducted and appropriate solutions developed to achieve that. First, specific technology and tools can be used to analyse behaviour of all stakeholders from a particular tourism ecosystem. Only then, strategies that are in line with new digital business models, participatory practices, technology-enabled citizen science and privacy standards of GDPR can be designed or modified to the Tourism 4.0 standards.