giving SMEs
  access to technology
Tourism 4.0 is about collaboration and engagement of all stakeholders in the tourism ecosystem, not only tourists, but especially local inhabitants, local authority, government, tourism service providers and tourists. As we know, in the tourism sector, the tourism service providers are mostly smaller and medium sized organizations, companies or institutions. And we want to inspire and empower them!
Since SMEs are the innovative power of tourism for the future, affordable technological solutions need to be developed to be easily used in their daily business.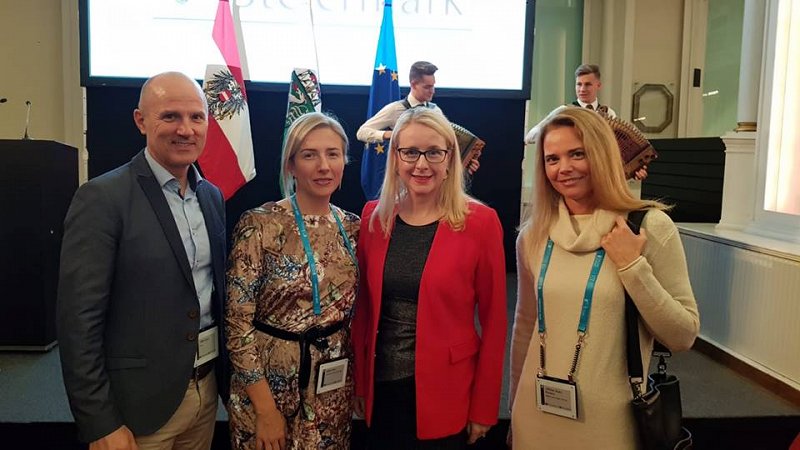 collaboration
After the first analysis, it is clear that the digitalisation of tourism is partially obstructed due to the inaccessibility of high technological solutions. Tourism service providers, predominantly represented by SMEs, as well as local authorities, are often understaffed and have a restricted budget. This makes their adaptation to rapid technology development close to impossible. Therefore, one of the aims of Tourism 4.0 is to diminish the obstacles by enabling small and medium players to gain access to modern technological solutions.
We believe in the transformation of tourism in the future through the transformation of SMEs in the sector. For this reason, Urška Starc-Peceny and Tomi Ilijaš have among others events spread ideas of Tourism 4.0 at the SME Assembly, organized by the European Commission. They were invited due to the rich experience of Arctur company, the initiator of Tourism 4.0 initiative, that is providing access to technologies, such as High Performance Computing, to manufacturing SMEs. The gained expertise will be used to empower SMEs in the tourism sector too.
As Tomi Ilijaš, the CEO of Arctur, also explained at the panel on HPC & the Future of Computing at the ICT 2018 in Vienna, tourism is the next emerging sector that could benefit greatly, should smaller and medium players afford to implement high technology in their daily business.