UNWTO: world


  

tourism day
There are many events taking place on the World Tourism Day every year. Tourism 4.0 Partnership was invited to share its vision at the main event of UN World Tourism Organization that took place in Budapest in 2018.
The global leaders of tourism discussing digitalisation, including Zurab Pololikashvili, the UNWTO Secretary-General, were impressed by the collaborative approach to innovation and Tourism 4.0 initiative.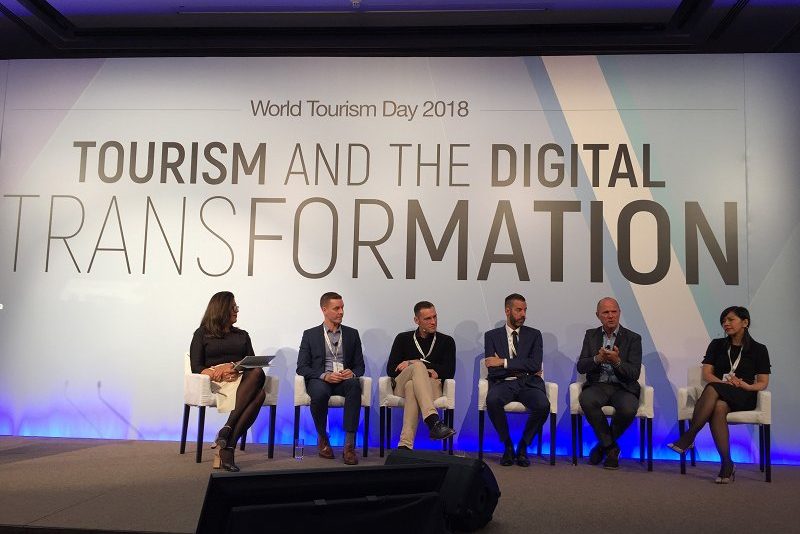 inspiration
Tomi Ilijaš, CEO of Arctur, was sharing the Slovene views of the future of tourism on the role of technology in sustainable tourism. The ideas of Tourism 4.0 were presented at the panel alongside the views of the giants in the industry, such as Mark Bolan, TripAdvisor, Adrian Kauffmann, Booking.com, Laszlo Könnyid, Hotel Európa Fit/Hungarian Association of Hotels and Restaurants, Diana Robino, Mastercard and Iis P. Tussyadiah, International Federation for Information Technology in Travel and Tourism.
The collaborative platform as an alternative to all digital platforms captivated the attention. In addition, the concept of the 'Living Lab Slovenia' was presented. This way the tourism ecosystem 4.0 will be simulated to be tested by real users from pupils, millennials to retired people. Furthermore, the lead of the research project Tourism 4.0, dr. Urška Starc-Peceny, received countless invitations to present Tourism 4.0's concept of collaborative ecosystem across the globe, including the representative of the Ministry of Tourism from India, who will be organizing the next World Tourism Day event in 2019 in India.