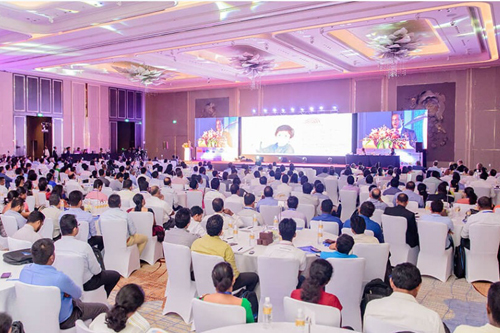 Dr Urška Starc Peceny, Chief Innovation Officer at Arctur and the the Tourism 4.0 Lead, spoke at the National Information Technology Conference (NITC), annually taking place in Sri Lanka.
The theme of this year's 40th anniversary edition was "Digitally Enriching Lives" with theintent to bring better value proposition for the participants and also to add value to Sri Lanka by attracting foreign speakers, delegates as well as investors. Timely selection of the conference's theme is a befitting tribute to the NITC's overall agenda, as NITC is nothing less than a flagship ICT business Sri Lanka conference that features a series of activities, namely the NITC Conference, CSSL Awards, CSSL Colloquium and a Digital Investment Summit.
Focused on spreading the technologies from Industry 4.0 into tourism to create a future in which we all want to live in, Dr Urška Starc Peceny presented examples from Europe on how to share and inspire the creation of sustainable tourism. Joined by Dr Malitha Wijesundara from the Faculty of Computing at SLIIT, Mr Anthony Wong from the International Federation for Information Processing (IFIP), and Mr Chauka Wattegama from Sri Lanka's Ministry of Digital Infrastructure and Information Technology, the panel broadly discussed the topic of Digital Policy For Enriching Lives.