3D and 360°
   digital capture
3D models and 360° photos are the starting ground, the stepping stone, of any digital story – either in virtual museums, virtual tours, AR/VR/xR apps, 3D printing of replicas and souvenirs or in any advanced research activities. A good quality and diverse collection of 3D models and 360° photos enables creation of educating and inspiring narrations as well as engagement tools.
Just as photographs decades ago, 3D models and 360° photos nowadays are revolutionising the marketing of destinations and our perception of the minimum presence in the digital world.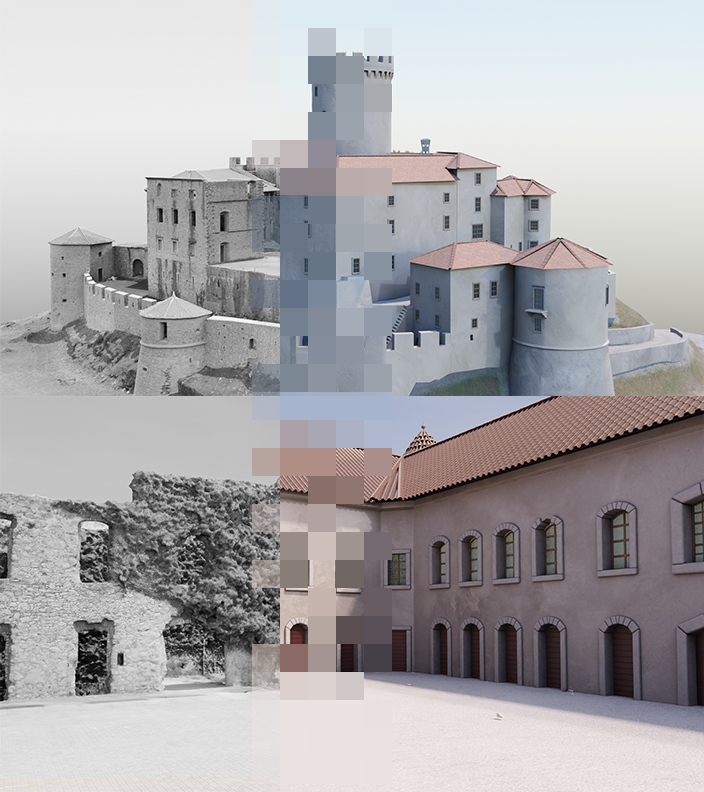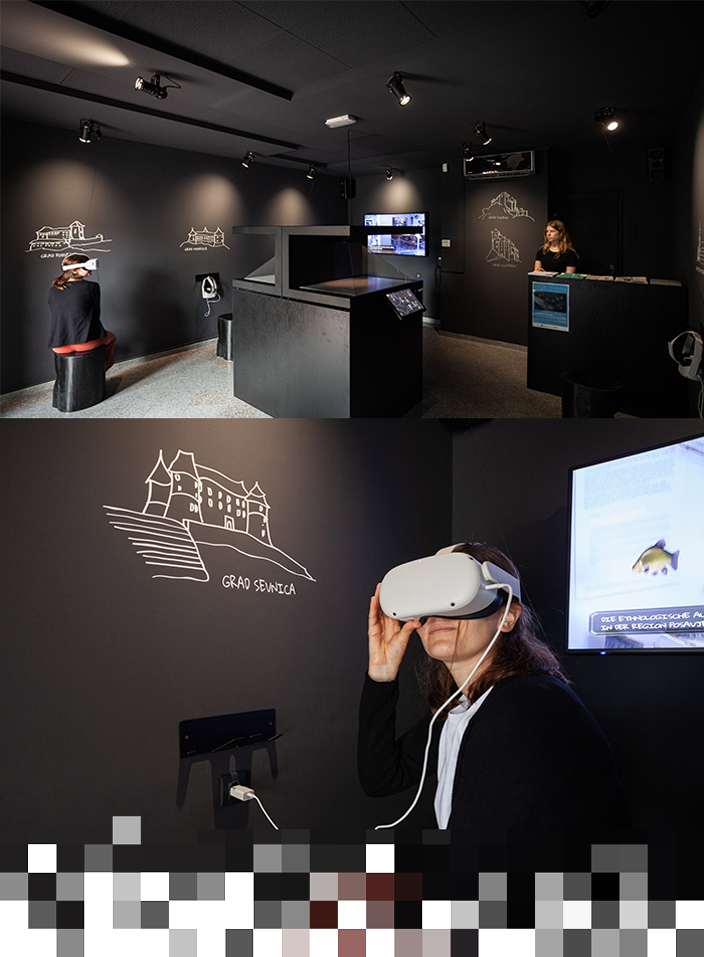 the 
   technology
By using 3D scanning and modelling large, medium, small and micro elements of cultural heritage can be transformed into digital copies that hold information of dimensions, materials and development through time. Such models are crucial for accurate documentation as well as for presentation in cultural tourism purposes and research comparison or simulation of reconstructions.
With upgrading of 360° photos or 360° videos with 2D and 3D animated elements, we can re-create an existing or a virtual space - we can reconstruct a former state, showcase development through time or simulate a restoration.
Individual 360° photo or video shots as well as 3D models can be joined into virtual tours that enhance the experience and enable users to freely (virtually) explore the location. When such tours are equipped with interactive maps, additional photos or archive documentation and attractive storytelling, we create new immersive experiences that cannot be forgotten.
Case study: Digital room e-Castles of Posavje
Castles are one of the main tourist attractions of Posavje and due to its architecture a visible and remarkable element of cultural landscape. The main wish of the RRA Posavje as the regional development agency was to develop digital content and experiences, involving 7 locations in Posavje.
Inspired by the dark cellars of castles, interpreted in a modern way, a dark room was designed with hand-drawn pictures of castles, spot lightning and wooden stools. Special attention was given to background music, a modern interpretation of Medieval music. The intended emotion was surprise as one steps from the world of pools into a dark, medieval-ish world of castles.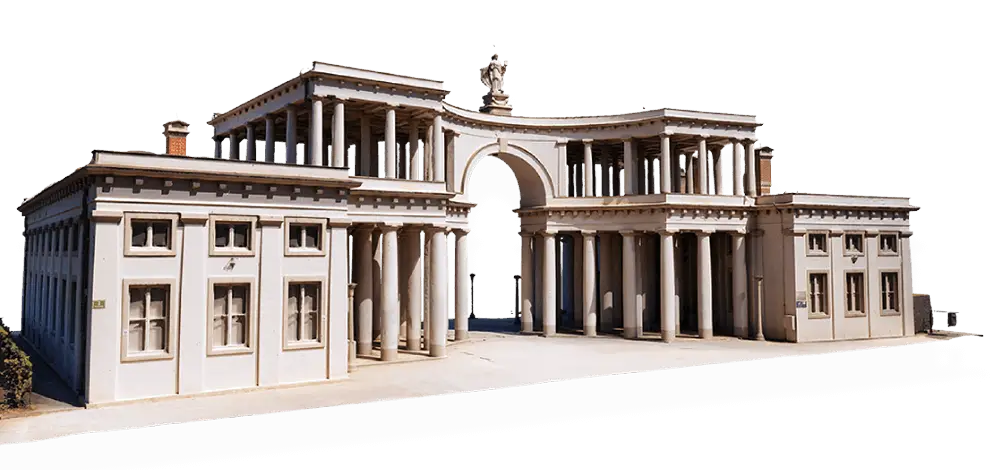 Digital innovation of
cultural heritage portal
One-of-a-kind portal with 3D models, attempts of 3D reconstructions and 360° photos, presenting the 2-year work of 31 Slovenian tourist destinations.