Heritage+ toolkit
Tourism 4.0 Partnership supports tourist destinations on their path to digital innovation with a team comprised of heritage workers, innovation experts, business developers and technologists that have prepared step-by-step guidelines on Digital Innovation of Cultural Heritage. The first roll out in Slovenia has started in January 2020 within the open public call for leading Slovenian tourist destinations from the Ministry of Economic Development and Technology.
Partnerstvo za turizem 4.0 je razvilo orodja in smernice za digitalno inoviranje kulturne dediščine v pomoč destinacijam po Sloveniji v sodelovanju s strokovnjaki s področja dediščine, turizma in tehnologije. V sklopu delavnic v okviru javnega razpisa za dvig kompetenc vodilnih turističnih destinacij in razvoj turistične ponudbe v vodilnih turističnih destinacijah v letih 2020 in 2021 so bile prvič izvedene Heritage+ delavnice v sodelovanju z Ministrstvom za gospodarski razvoj in tehnologijo. Pripravljen je bil tudi Priročnik za digitalno inoviranje kulturne dediščine.
Digital tourism experiences should be built on the richness of our cultural heritage.
Digitalne turistične izkušnje naj bodo zgrajene na bogastvu naše kulturne dediščine.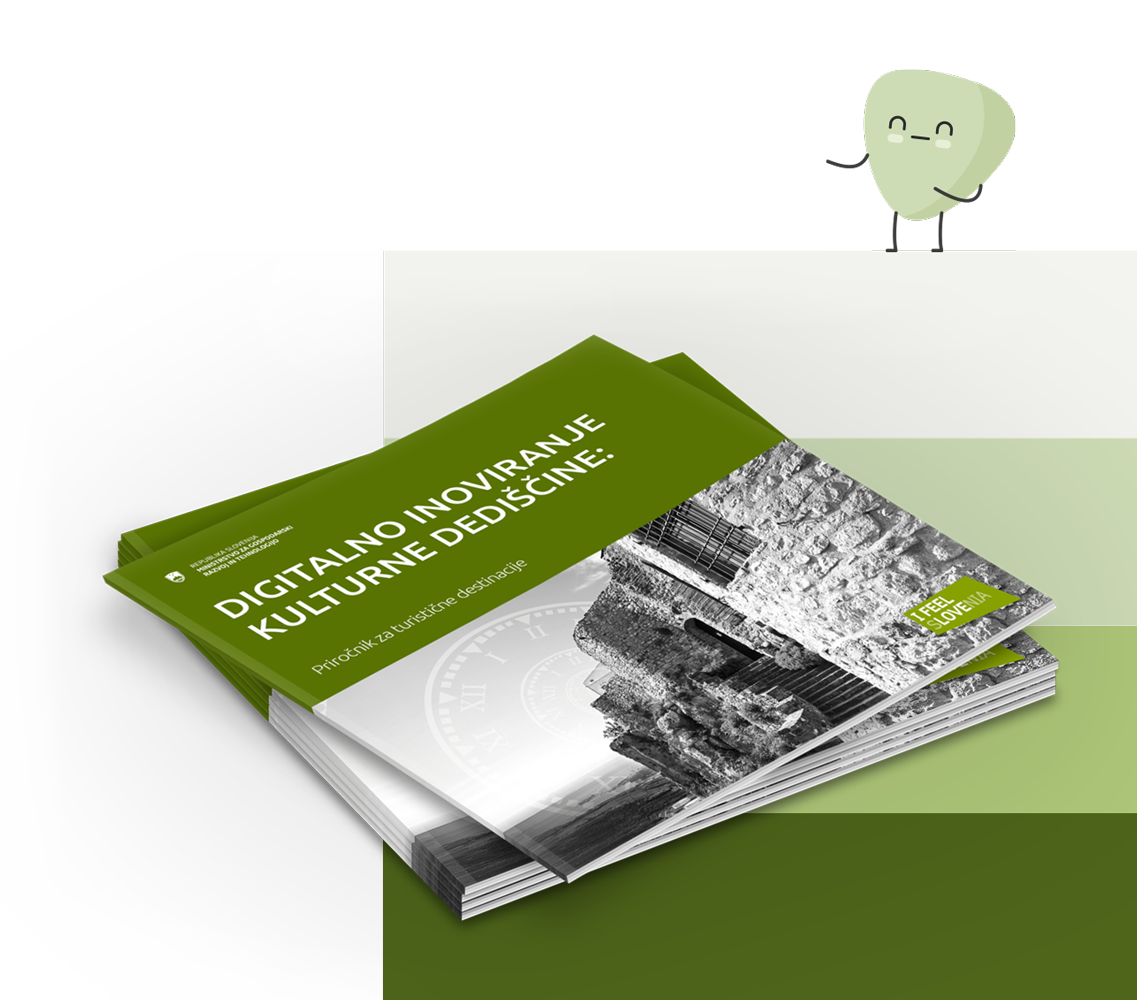 toolkit
for Digital Innovation of Cultural Heritage:
Tridelno usposabljanje za vse pomembne deležnike
Prvi del:
Drugi del: