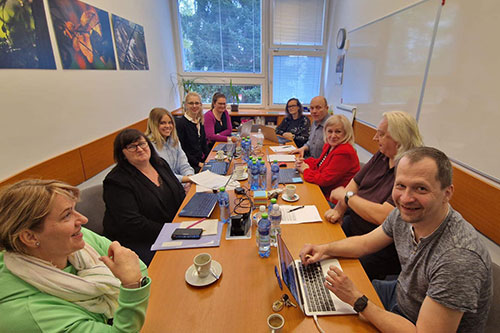 The 2nd meeting in Blockchain for Agrifood Educators project was hosted by the Czech University of Life Sciences Prague.
Blockchain for Agri-Food Educators is an innovative project that seeks to transform the provision of education in the agribusiness, food science, and nutrition sectors through the strategic utilization of blockchain technology. By developing innovative pedagogical approaches that encompass a wide range of theories, methods, processes, and teaching concepts, this project aims to enable higher education educators to take the lead in digitizing the food sector while simultaneously addressing critical societal challenges within the food supply chain.
The second meeting focused on the placement of blockchain technologies in the field of agribusiness, food science and nutrition sectors, on strategic planning of sustainability in the project and other interesting topics. Current state of the art for using blockchain in the agrifood industry, which is closely connected to Tourism 4.0, was also analysed.
The overall goal of the project is to build support for stakeholders and recognize the benefits of using blockchain technology.