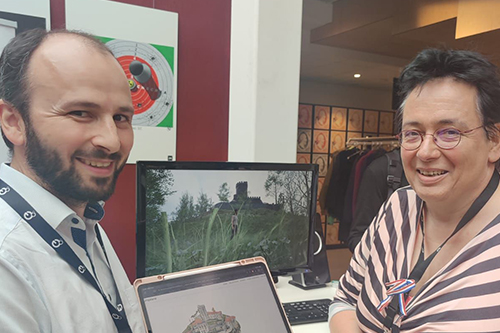 The fourth EuropeanaTech conference, EuropeanaTech 2023 - Explore, Engage, Experience: cultural heritage in the data space and beyond, was held in The Hague, the Netherlands, from October 10th to 12th, 2023. The conference brought together tech-minded professionals, developers, researchers, and students working in and around digital cultural heritage across the globe.
The theme of the conference was Reusing Digital Heritage. Attendees discussed the role of 3D digitisation, Artificial Intelligence and Machine Learning, and Extended Realities - MR/VR/AR in common culture-powered future. With fast-paced advancement of technologies, we need to consciously use digital tools, having in mind both its potentials and threats.
Tourism 4.0 Heritage+ Lead Matevž Straus attended the conference and we are proud that our accomplishments through the Digital Innovation of Cultural Heritage - a Slovenian national project that has paved the way for the creation of exceptional tourist experiences was globally acknowledged. Among them, the example of using digital technology at Caste Rihemberk in Branik, Slovenia, was presented. Attendees of the conference were privileged to embark on a captivating walking tour of the castle, thoughtfully designed to replicate the experience of a videogame.