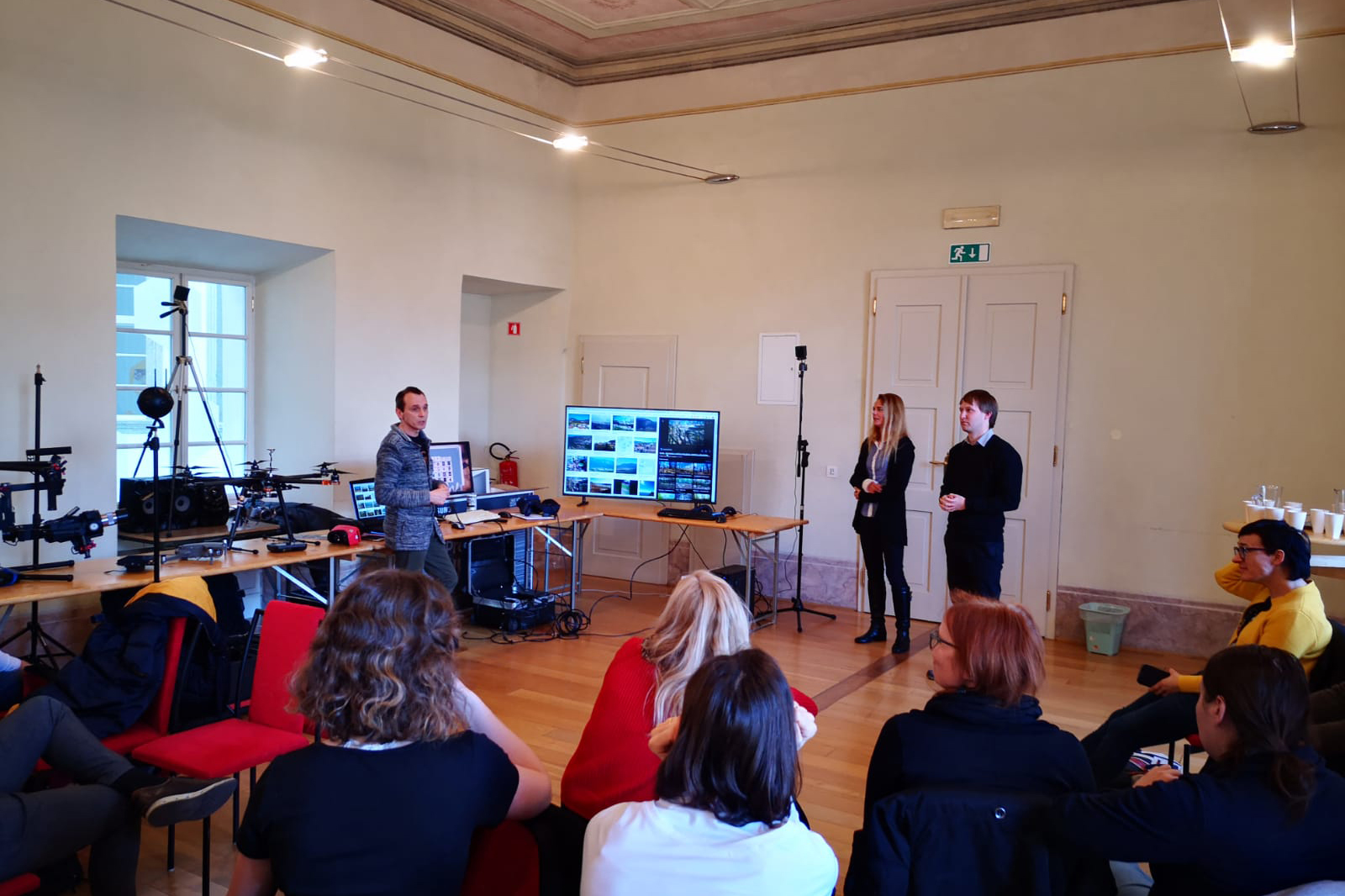 One of the goals of the public call for leading tourist destinations, published in Autumn 2019 by the Ministry of Economic Development and Technology, is to facilitate the development of new digitally enriched unique tourist products, interwoven with the rich cultural heritage of Slovenia. Arctur, lead of the Heritage+ programme, has been engaged by the Ministry to support leading tourist destinations on this, for many a new journey. In order to provide excellent support, the team comprised of heritage workers, innovation experts, business developers and technologists has prepared step-by-step guidelines on Digital Innovation of Cultural Heritage. They have been introduced for the first time in January during the first workshop for representatives of leading Slovenian tourist destinations in Celje and in Radovljica. During this year two more workshops will follow.
The Heritage+ toolkit has been developed to help stakeholders from the field of cultural tourism, entertainment and education to overcome the challenges of digitalisation by introducing new concepts through clear explanations and simple graphics. The training material is now freely available. It consists of four main elements:
reasonings for digital innovation of cultural heritage,
ideation steps (idea development, identification of units of cultural heritage, identification of target groups …),
digitalisation steps (digital scanning, editing, digital presentation in the frame of tourist products),
launch and promotion.
Start your digital innovation of cultural heritage by reading the Handbook on Digital Innovation of Cultural Heritage (in Slovene) and filling out the Worksheets for Digital Innovation of Cultural Heritage (1, 2, 3). Enjoy!