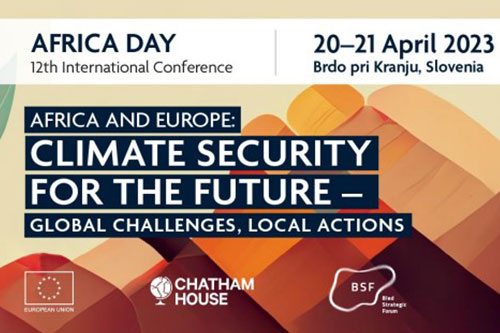 The 12th Africa Day International Conference was recently hosted by the Ministry of Foreign and European Affairs of the Republic of Slovenia. The conference, held on the theme of climate security, focused on the importance of connecting Africa and Slovenia to work towards a sustainable future.
The event brought together experts from various fields, including climate change, security, and international development. Participants discussed the pressing issues facing Africa today, such as the impact of climate change on the continent's economy, environment, and people.
The conference also provided a platform to connect African and Slovenian companies. There is a great opportunity to help and learn from each other. There was also interest regarding sustainable tourism development in Africa and search for the proposed solutions to implement it properly. This goes hand in hand with the idea of Tourism 4.0 which seems to be slowly spreading and is being recognised as a great solution throughout the world.