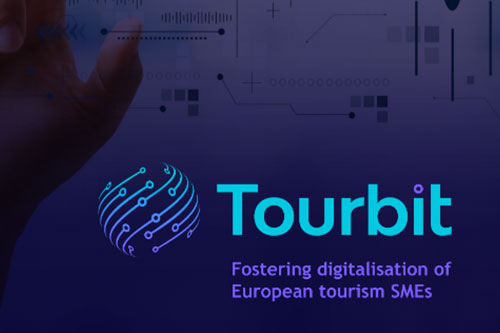 The deadline for tourism SMEs to submit proposals for the Tourbit Digital Acceleration Programme grant closed on April 19th.
The Tourbit Digital Acceleration Programme aims to support more than 60 tourism SMEs from Catalonia, Ile de France, Portugal, Slovenia, Belgium, Lapland and Iceland in their digital transformation process and build their capacity to uptake digital and innovative solutions. By presenting their project of digital transformation, tourism SMEs will have the chance to get funding and to implement it with the support of a mentor/expert and get access to an international network.
All together 229 tourism SMEs applied for funding of their digitalization projects. In Slovenia 17 tourism sector SMEs submitted their application and are currently being evaluated by experts from the tourism sector. As a result of the evaluation, 7 SMEs will receive a grant up to 8.000 EUR for their digital transformation and the enhancement of their business.