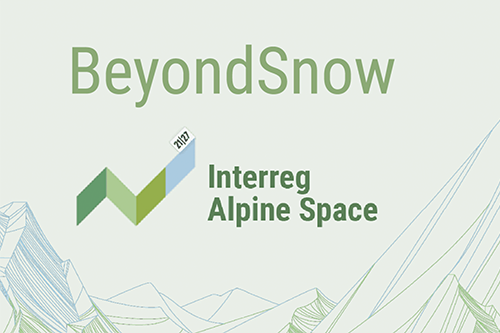 The BeyondSnow project has been launched to address the decreasing snow coverage in Alpine snow tourism destinations due to climate change. The project aims to enhance the resilience of snow tourism destinations by creating a Resilience Adaptation Model (RAM) and a Resilience Decision-Making Digital Tool (RDMDT) – the tool developed by Slovenian Hi-Tech company Arctur, that will provide data-driven solutions and concrete suggestions to policymakers, companies, and communities in the Alpine region. The project involves six European countries and 13 partners, who will jointly develop sustainable development paths, transition processes, and implementable solutions. The project will also engage citizens and decision-makers at all levels in 10 pilot working areas over the next three years to ensure that the developed models and transition paths meet the needs of the local communities and the environment.
In the end of January, project partners met in Bolzano, Italy, on a two days kick off meeting.
More about the project in a press release: English, Slovene.
Follow the project on a social media: