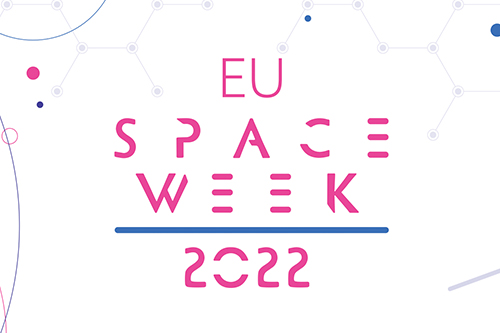 EU Space Week, organised by EUSPA - EU Agency for the Space Programme took place in Prague, the Czech Republic from 3-6 October. The event brought together the entire EU space community, from policymakers, industry, start-ups, public authorities, investors and end users.
Within this year's theme, »A 'New Space' for space« different sessions, plenaries, events and demonstrations will cover topics ranging from current and future trends, market forecasts, business opportunities, space-application demonstrations and updates on the EGNOS, Galileo, Copernicus and GOVSATCOM programmes. The event also hosted the annual User Consultation Platform, where users from a range of market segments presented their needs and requirements and together, helped shape the evolution of the EU Space Programme and its services.
The EU Space Week saw the creation of the white paper, which will help develop future activities related to space and earth observation. As one of the invited experts representing the tourism perspective was dr Urška Starc Peceny, who shared Tourism 4.0 experiences with distinguished guests and space experts.