flows
An interdisciplinary team of experts with backgrounds from big data and AI to experts on human behaviour and anthropology is developing technological solutions that is able to trace and analyse tourist flows and thus provide valuable information to the supply networks at all levels.
Analysis of tourist movement can give destination managers the ability to understand visitor flows and thus appropriately plan the marketing activities, service offerings or resources allocation.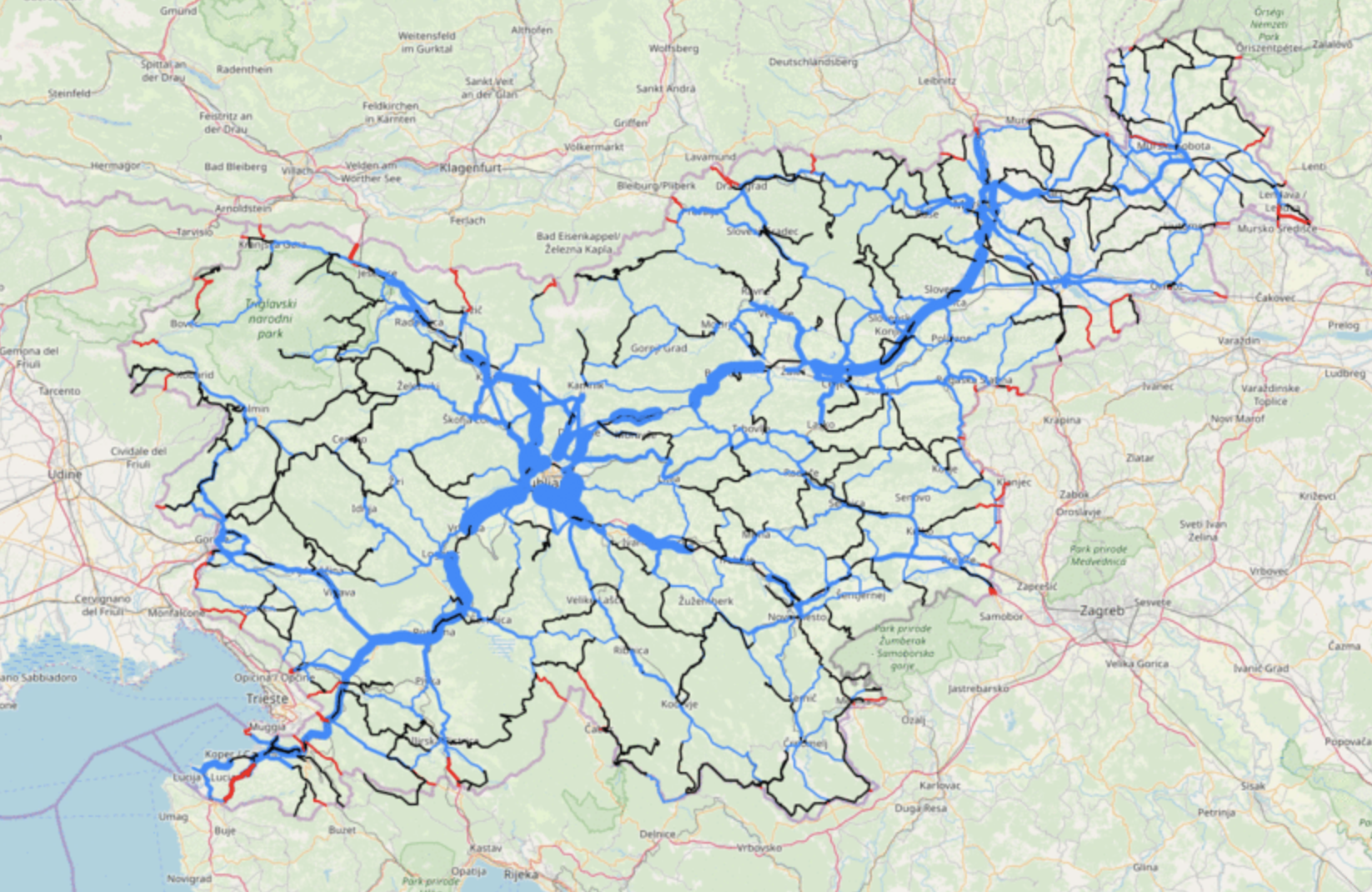 the 
   technology
FLOWS is one of the applications developed within TRL3-6 Tourism 4.0 project, the largest public funded research and development project on tourism in the history of Slovenia. With this technology, we aim to provide a tool for tourism providers, destination managers, researchers and tourists themselves to better understand and, consequently, to manage tourist flows by localising and analysing the mobility of travellers visiting Slovenia. This application will significantly improve the current research study of Slovenian tourism mobility, which has been so far largely based on surveys, physical observation and guesswork based on past experience. FLOWS will in turn provide a more accurate analysis of tourist's movements based on concrete data.
As a data source, FLOWS utilises information obtained from the automatic traffic counters available in a form of regularly updated data, which at the same time mean that access to historical data is guaranteed. What is more, the future upgrade will also include other sources of data, such as anonymised mobile phone activities, accesses to Wi-Fi and user-generated content from social media. The application will in addition be supported by an appropriate visualisation toolkit clearly showing areas where excessive traffic loads and seasonal variations occur. It will be possible to display the view in the selected time interval (year, month, week, day) as well as provide forecasts based on historical data weighted by specific parameters (weekend, weather, holidays – in Slovenia or other countries, etc.). Therefore, the tourist destinations and service providers, who will be using the FLOWS application, will be adequately prepared for periods of increased number of visits and, if necessary, will be able to redirect flows in time to avoid the problem of over-tourism.
Are you developing a solution to manage tourist flows?
We would like to learn about your experiences and share ours!