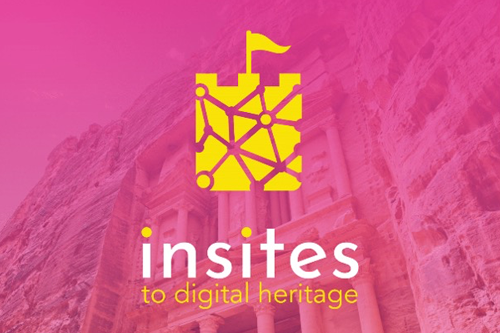 Dear Slovenian stakeholders engaged in cultural heritage tourism and preservation of heritage!
You are cordially invited to the final event of the Insites project (Erasmus+) which explores the dual purpose of technology to digitally preserve and safeguard Europe's tangible and intangible cultural heritage. At the event, the results of the project will be presented, along with a short workshop to dive into how to use of digital technology can transform cultural heritage into enriched tourist experiences.
The event will be held on 23.11.2022 at 10.00 at the City Museum of Ljubljana (Gosposka ulica 15).
The event will be organised alongside Dnevi evropske kulturne dediščine in Tedna kulturne dediščine 2022.
Please find the programme of the event below (in Slovene):
pozdravni govor - Špela Spanžel, v. d. generalnega direktorja Direktorata za kulturno dediščino, Ministrstvo za kulturo 
pozdravni govor - Jernej Hudolin, generalni direktor Zavoda za varstvo kulturne dediščine Slovenije 
Nataša Gorenc: Vrednotenje DEKD in TKD 2022 
Milena Antonić: Deset let Tedna kulturne dediščine 
Pogovor 
Matevž Straus in Hrvoje Ratkajec, Arctur d. o. o.: Priročnik za razvoj interaktivnih doživetij dediščine, INSITES (Erasmus+) 
Jasna Fakin Bajec, ZRC SAZU: Priročnik za vključevanje mladih v ohranjanje in interpretacijo dediščine 
Matevž Šlabnik, IDRIJA 2020: Tečaji za ljubitelje dediščine na portalu Duri 
Pogovor 
Sprejem in pogostitev 
Delavnica, kako razviti interaktivna doživetja dediščine s pomočjo gradiv iz projekta INSITES (Erasmus+) ali 
Vodstvo po občasni razstavi Plečnik: metropola, kraj, vrt ali stalni razstavi Ljubljana. Zgodovina. Mesto