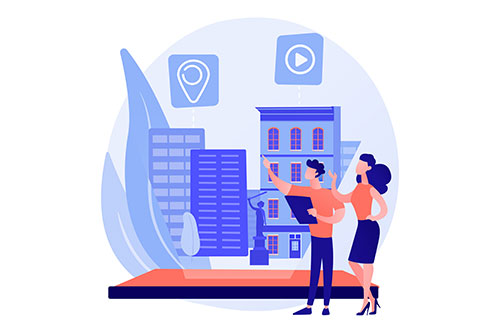 In February Tourism 4.0 team participated in the online kick-off meeting of the MEDS (Managers of European Smart Destinations) project. 6 partners from 5 countries presented their work to each other in order to cooperate better in the upcoming activities in the project which will take place until October 2024. The partners revised the project activities and aligned the timeline of the project. They anticipate a successful continuation of the project. Off course, we will keep you informed about the important conclusions and results!
But first let us give you some basic information about the project. MEDS aims to build on the key concepts and practices of the European Capitals of Smart Tourism, namely Accessibility, Sustainability, Digitalisation, Cultural heritage & creativity, to train a novel cohort of Destination Managers capable of working in and with Public Administrations. They will help tourism recovery and resilience in European destinations, including small and peripheral areas, and contribute to making them evolve with a common purpose and a strong sense of place that is shared by visitors and residents.
Specific objectives of MEDS are:
adapting vocational education and training to the labour market needs by leveraging entrepreneurship and social innovation: MEDS will deliver a learning methodology suitable for enhancing the attractiveness and relevance of vocational education and training in the fields of tourism and destination management. Further, MEDS will explore viability and sustainability of a novel hybrid organization committed to training adult and young Europeans and local public administrations in Smart Destination Management (MEDS Academy);
spurring innovation in informal learning by testing and validating a learning approach that combines digital microlearning with physical co-creation labs. Learners will explore principles and practices of sustainable development goals and Sustainable Development, European Capitals of Smart Tourism, Destination Management and Marketing, Public-Private-People Management. They will acquire a diverse range of skills that include collaborative critical thinking and analytical thinking, problem-solving, citizenship education. Learners will enhance entrepreneurship and entrepreneurial mindsets by immersing in work-based learning experiences in which they will act as Budding Managers of Smart Destinations and will develop new projects and actions of sustainable tourism that can be driven and led by public authorities, also by activating public-private partnerships, and by using public and private resources;
providing new narratives and creative storytelling of positive change for learners, their destinations and communities, for participating organizations and the European Erasmus+ Programme.
Arctur is recognized by the project partners as a company that owns full skills and competences necessary to provide MEDS with an impact-based approach. As such, we will be offering our wealth of experience in Tourism 4.0 and digitalization of cultural heritage combined with creativity and social innovation. We will be leading the working package that deals with methodology, ecosystem and strategy whose general objective is to enhance the attractiveness and relevance of vocational education and training in the fields of tourism and destination management.