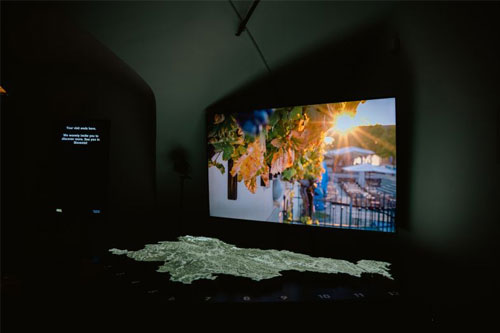 Experience the pulse of Slovenia's greenery with Tourism 4.0 vision!
Exciting news! The interactive model of Slovenia, developed as an innovative product of Tourism 4.0 for the Slovenian pavilion at Expo 2020 Dubai, has come to life once again. It has found a new home at the House of the Old Vine in Maribor. At the beginning of March, the interactive model was symbolically handed over to Visit Maribor in collaboration with SPIRIT Slovenija, public agency.
The interactive model shows 12 interesting stories about places and experiences in Slovenia. You can learn about Maribor, Ljubljana, Bled, Postojna cave, Soča valley, Lipica, Slovenian Coast, cycling, observation of bears, apiculture, thermal waters and successful Slovenian athletes.
We invite you to come and see it for yourself! For more information, click here: https://bit.ly/3FYw2Yf