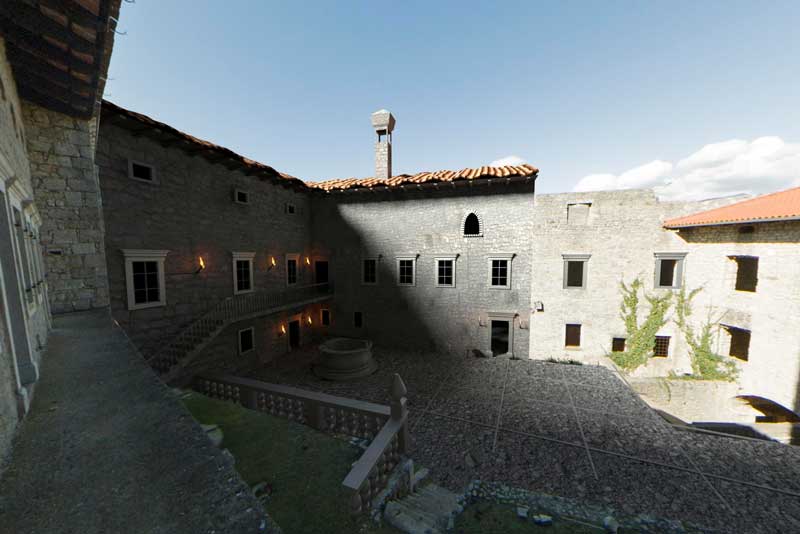 Rihemberk Castle is one of the most majestic castles in Primorska Region of Slovenia that kept its middle age structure until today. Rihemberk noble family has started the construction of the castle in the 13th Century at the location of much older hillfort and through ages the castle developed into todays form. The castle is currently in the process of revitalisation – and digital technologies can contribute to that as well.
Since early 2018, Arctur, a Slovenian High Performance Computing company, has been applying and testing new technologies designed for cultural heritage (360°photos, 3D scanning using drones, simulated reconstruction and augmented reality) at the castle. 
Starting ground is in the archives and depos: The processes starts by acquiring a deep understanding of the current state, the importance and key characteristics as well as facts about the cultural heritage monument. Old maps, drawings and sketches, paintings and old photos are of great help in getting a better understanding of the castle development.

This technology is developed for creativity: In a creative process that actively involves the owner and heritage institutions the team conducts professional photo and video shooting with cutting edge equipment, such as 360° camera, drones and aeroplanes, cranes and stabilisers, ...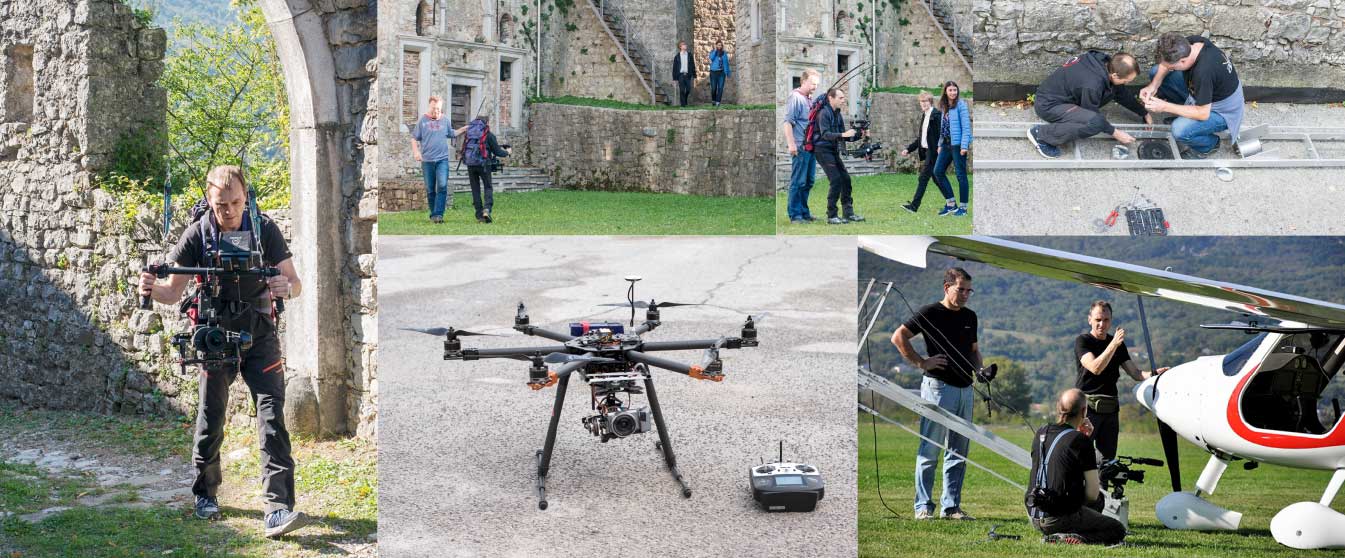 Toward digital stories: Experienced multimedia team continues their work with the help of Arctur's supercomputer system. All materials are edited and 3D models are generated to be ready for usage in various formats – in virtual museums, virtual tours, AR/VR/xR mobile and web apps, 3D printing ...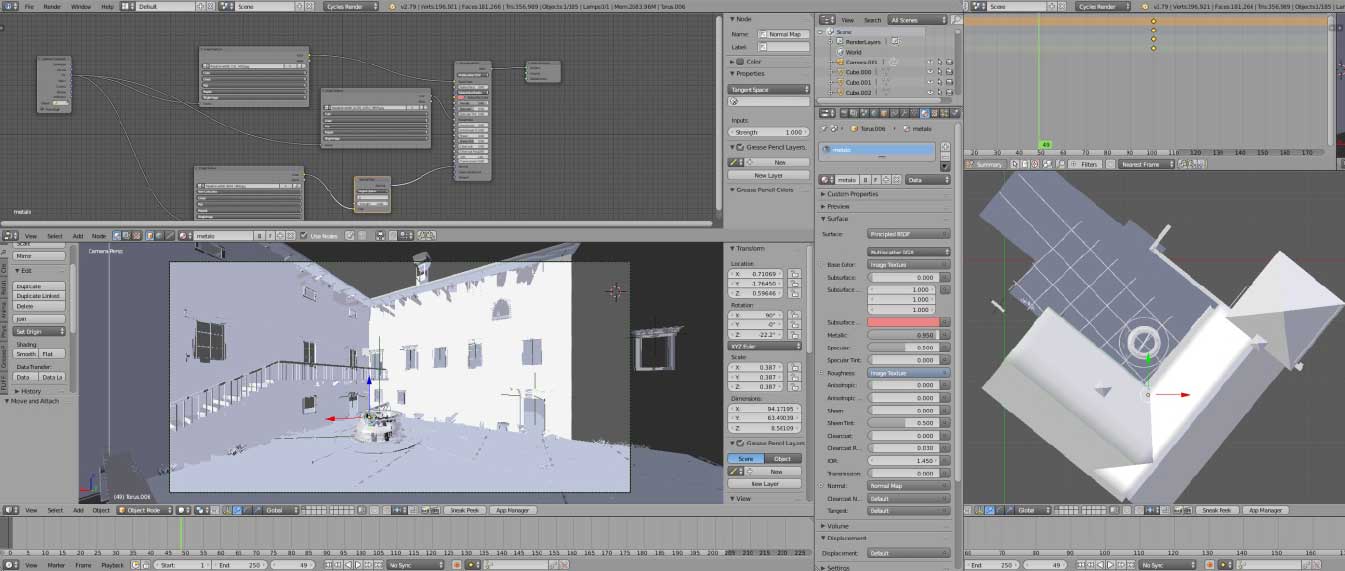 If you would like to see the procedure in detail, have a look at the video clip using simulated reconstruction, drone and crane footage.
Enjoy!