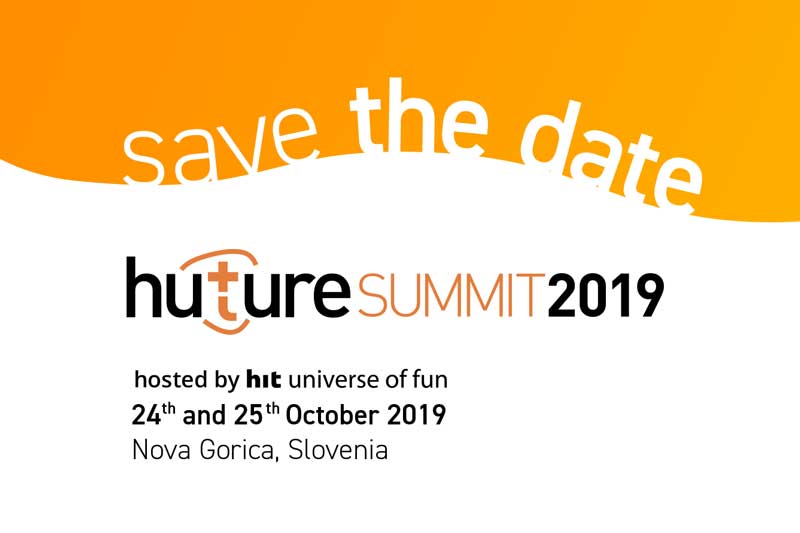 In the past, people might have experienced deep changes once or twice in their life span, while nowadays it feels like the changes are happening all the time. Our true challenge is to learn how to serve permanent and rapid transformation(s) and create a future we want for us and future generations.
The answer to this challenge is Huture Summit. It will shape the space for all key stakeholders to meet, rethink and co-create the future … in which we, human beings, smartly walk the change using technology to happily live with and in nature.
The Summit is organised in a cooperation between Arctur, initiator of the Tourism 4.0 Partnership, School of Economics and Business, University of Ljubljana and Tourism and Hospitality Chamber of Slovenia, leader of the Strategic and Research Innovation Partnership for Sustainable Tourism.
The shapers and movers will meet on the 24th and 25th October 2019 in Nova Gorica, Slovenia. The topic of the conference this year is Tourism for the future — the discussions will focus on its possible advancements with the help of technology and creative approach to problem solving.
The event brings together creative tactics to form a collaborative mindset and develop wisdom to put technology, humans and nature to advantage with us. The program of Huture is embracing new event formats with the aim of bringing persons from different worlds together to discuss, learn and stop fearing the changes. Hence, experts representing the whole tourism ecosystem - local authorities, government, private and public sector, businesses and academia - will join forces in October.
The Huture Summit is not about where we are, but about where we want to go – about the why and the how. It is about action. If you are ready to walk the change with us, join us at the Summit!
Not ready for that much action? Not to worry, you can also first learn more about the Huture, the symbiosis of Human, Nature and Future, by subscribing to the HUTURE newsletter and following its Facebook, LinkedIn and Twitter.