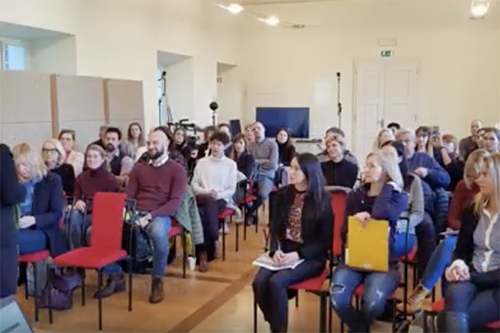 Arctur is proud to lead the development of new digitally enriched unique tourist products in cooperation with the Ministry of Economic Development and Technology by delivering workshops on Digital Innovation of Cultural Heritage to leading destinations in Slovenia.
Even though the needs and wishes of destinations in West and East part of Slovenia are somewhat different, they all benefit from learnings provided by Urska Starc Peceny, CIO, Matevž Straus, Heritage+ lead, and Dejan Šuc, Head of Innovation Department, all representing the hi-tech company Arctur. At the second workshop organised by the Ministry, the participants from the leading destinations representing the Eastern part of Slovenia expand their knowledge of the role and potential of technology in co-creating tourism of the future while discussing their specific challenges with experts such as Damjana Pečnik from the Institute for the Protection of Cultural Heritage of Slovenia and others.
To learn more about innovation of cultural heritage, see the Heritage+ Toolkit, which has been developed to help stakeholders from the field of cultural tourism, entertainment and education to overcome the challenges of digitalisation. There, you can find and download all the training material. We do recommend you to start your digital innovation of cultural heritage by reading the Handbook on Digital Innovation of Cultural Heritage (in Slovene).