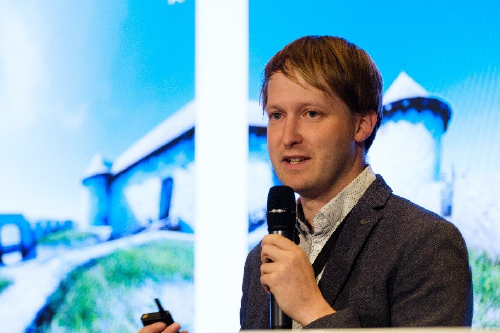 From 28 – 30 September 2022, cultural heritage professionals interested in digital aspects from around the world gathered in The Hague, and digitally. The Europeana 2022 conference explored how we can collaboratively build a common data space for cultural heritage and raised voices from across the sector to empower digital transformation and explore the role digital cultural heritage plays in today's and tomorrow's world.
Day one saw us explore how we can build the data space for cultural heritage. On day two participants found out how storytelling, cultural heritage, and digital come together to connect institutions with audiences and with the trends, hot topics and major issues of today. On Day three we heard from EuropeanaTech on how technology paves the way to digital inclusion and cultural heritage preservation.
On day three, the case of Slovenia and its "digital innovation of cultural heritage" projects have inspired participants how cultural heritage, digital technologies and tourism can be combined. Matevž Straus, Heritage+ Lead at Arctur d.o.o., has presented the long-term processes that have started in 2019 with workshops and trainings, followed by developing ideas and concepts, implementation of more than 30 tourist products that build on local cultural heritage through digital means, and final common platform with all 3D and 360-degree digital content in 2022.
Exceptional visualisations of Slovenian cultural heritage, hidden of-the-beaten-path stories and innovative tourist experiences not only inspired heritage experts to pursue similar processes, but convinced many that Slovenia is worth visiting both for its natural beauties and cultural diversity.
The conference is just one of the examples how Slovenia and Arctur are positioning as inspirational pioneers in bridging the worlds of 3D visualisation and advanced technologies, tourism development and digital cultural heritage