flows
An interdisciplinary team of experts with backgrounds from big data and AI to experts on human behaviour and anthropology is developing technological solutions that is able to trace and analyse tourist flows and thus provide valuable information to the supply networks at all levels.
Analysis of tourist movement can give destination managers the ability to understand visitor flows and thus appropriately plan the marketing activities, service offerings or resources allocation.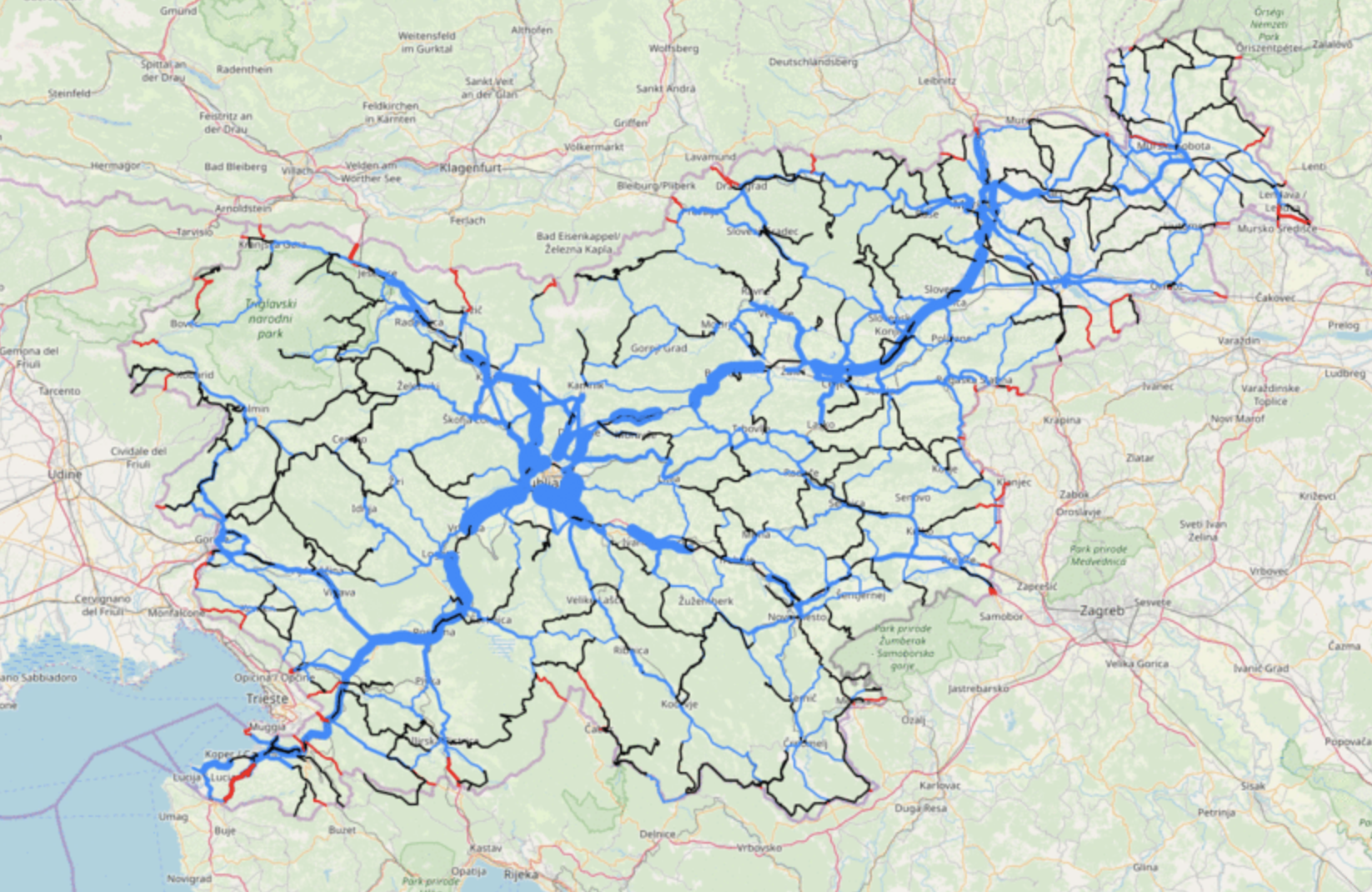 the 
   technology
The flows is one of the tools developed within TRL3-6 Tourism 4.0 project, the largest public funded research and development project on tourism in the history of Slovenia. The aim of this technology is to localise and analyse the mobility of guests visiting Slovenia by incorporating various sources of data, such as user-generated content from social media, mobile phone activities, traffic counters and street cameras. This enables the identification of mobility patterns based on reliable data and provides tourism stakeholders with an evidence-based tool for business decision-making.
To derive the maximum value from the data collected, very detailed analysis is possible. Analyses can be limited to a selected temporal period as well as to both macro (national and regional) or micro level (tied to a specific destination or municipality), which enables destination managers to strategise all activities connected to tourist flows. Furthermore, a special focus is given to the user-friendly experience. For example, an application that visualises the movement patterns over any selected time period will be developed. This way, the information on the most common paths for both the inbound and outbound guests, their country of origin and points of interest (i.e. frequent stopping areas) will be clearly marked to allow for a fast overview and dynamic decisions during peak seasons.