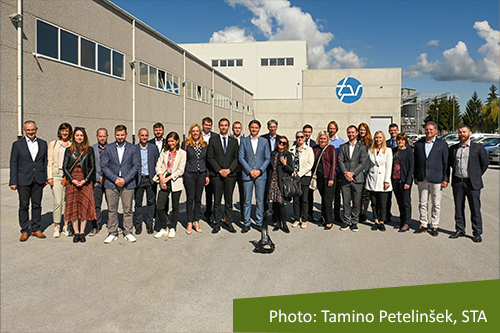 I Feel Slovenia. Green. Creative. Smart. is a national communication campaign of the I feel Slovenia brand in the field of economy in response to its expectations after raising the profile and reputation of Slovenia in the international environment. It is intended for the complete and uniform promotion of the Slovenian economy in the global competitive market. Arctur's Tourism 4.0 became the proud Ambassador of the National Campaign in 2021. Our vision is to significantly contribute to the recognition of Slovenia as a technologically developed, creatively oriented green country that builds its positive image and promotes its stable and cutting-edge business environment.
The award-winning innovation Tourism Impact Model – the best AI and Big data analytics (Tourism Innovation Summit 2020, Sevilla, Spain), has great potential to transfer raw local data into a valuable asset, that decision-makers will be able to use for securing a high-quality live of the local residents.
At the end of September, SPIRIT Slovenia Business Development Agency organised the 3rd gathering of the Ambassadors, hosted by TPC Automotive in the Posavje region. The main event was the round table »Sustainable approach as the proper weapon in the energy and materials crisis.«
It was our great pleasure to join forces with other extraordinary, highly innovative Ambassadors, to get to know their work - and to be a part of the future actions of representing the Slovenian economy abroad as green, creative and smart.