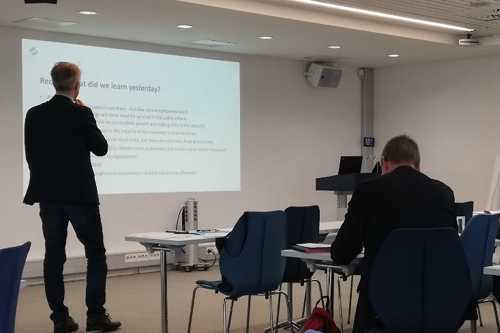 Tourism 4.0 was presented at the meeting of the TAFTIE - European Network of Innovation Agencies that took place in Oslo. SPIRIT, the Public Agency for Entrepreneurship, Internationalisation, Foreign Investments and Technology of Slovenia, has showcased the collaboration in the field of research and development with tourism sector by demonstrating Tourism 4.0 R&D projects as the best practice.
The main topic of the meeting was the importance of appropriate financial schemes and collaboration to boost the R&D spirit also in the tourism sector. One of the shared challenges is a common definition of research and development since most European countries separately provide financial resources for R&D and service sector instead of creating a financial scheme aimed at funding research and development in the service sector. 
Hence, representatives of nation states have exchanged their experince and best practices. For Slovenia, the key ingredients of successful collaboration and fostering of research and development in tourism are simpler administrative procedures, expert support in navigating co-financing shemes as well as awareness raising of the value research and development can bring to the service sector. 
Photo archive: Barbara Szmidt, Polish Agency for Enterprise Development