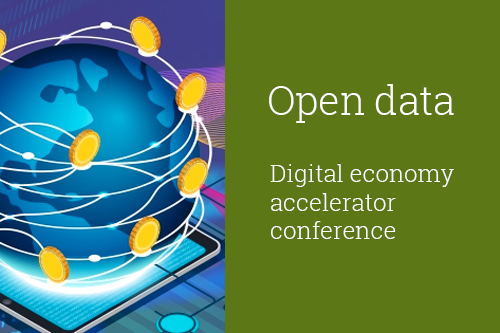 Open data is being increasingly recognised globally as one of the biggest opportunities for the data economy. Ministry of Public Administration, Technology Park Ljubljana, and Chamber of Commerce and Industry of Slovenia co-organised the Open data - Digital Economy Accelerator Conference where Urška Starc Peceny has presented how crucial open data is for development of the Tourism 4.0 ecosystem.
The goals of the webinar were morefold:
presenting running projects, the situation in Slovenia and connect stakeholders of the Slovenian ecosystem in the field of Open Data,
outlining the importance of open innovation, data economy and transfer of Open Data usage into entrepreneurship and industry,
contributing to the education and knowhow transfer in combination with the empowerment of all interested stakeholders in the Open Data ecosystem,
discussing the possibilities of cooperation between local open-source junctions in Slovenia and other countries in the Mediterranean region.
The full conference video is available online (T4.0 from 2:30:40).