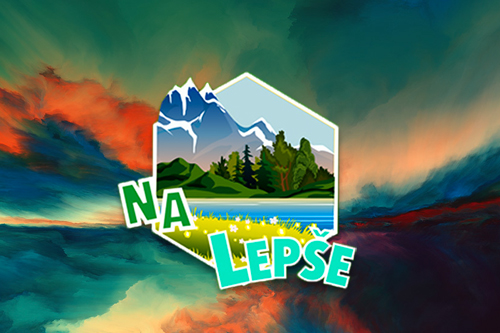 Arctur and its Tourism 4.0 Heritage + programme caught a glimpse of fame! Na lepše (Visiting nice places) – a tourist TV show, broadcasted on National RTV Slovenija, presented one of Arctur's projects, created for Visit Ljubljana.
The aforementioned TV show is always on the lookout for relevant tourism stories. This time they decided to star the internationally awarded case study of digital innovation of Jože Plečnik's heritage. We are proud to say that the gamified VR guided tour through Plečnik's difficult-to-access works, produced by Arctur, supported bythe Digital Innovation of Cultural Heritage tender by the Slovenian Ministry of Economic Development and Technology, is also a part of a unique 5-star experience of Jože Plečnik's heritage, marketed under the 'Slovenia Unique Experiences' brand.
Among the six Commission priorities for 2019-24, the development of "A Europe fit for the digital age" has been identified. In unison with the EU Commission priorities, Slovenia recognized digital innovation of cultural heritage as one of its key priorities on a national level.
Cultural heritage is a great source of tourist stories that respects the DNA of local communities and at Arctur we are very happy to have the opportunity to support tourist destinations on their path to digital innovation. Digitized Plečnik's heritage after all represents a one-of-a-kind basis for exceptional tourist experiences, shedding new light on often misunderstood architect.