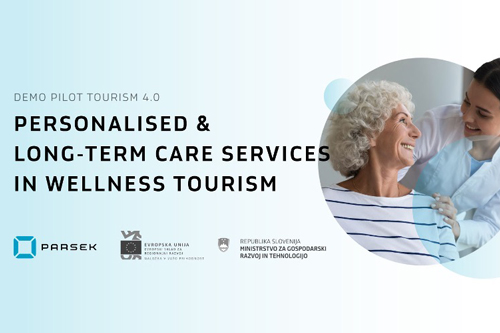 Tourism 4.0 Demo Pilot project is running with the aim to develop an innovative business ecosystem which will enable tourism economy to improve interactions between guests and tourist providers as well as foster the development of new T4.0 products based on the needs and expectations of guests.
Within the project solution providers develop their own applications and integrate them with the T 4.0 collaboration platform. Today we want to mention two project partners, Parsek and Vitasis which are developing applications to improve the main challenges of spa and wellness tourism.
Parsek is developing iWellness application designed to support an advanced method for comprehensive monitoring of the psychophysical condition of wellness guests in the context of spa tourism. Its aim is to improve the experience and attractiveness of preventive care services that contribute to better health and general well-being outside the health system.
The second application named Vitabits has been developed by a small startup company Vitasis. This innovative mobile application will contribute to improvement of the current spa tourism offer. The application enables remote monitoring of medical measurements, physical activities and consultation with a doctor, therapist, trainer or nutrition consultant and enables the monitoring and treatment of tourists or patients by providing social distance.