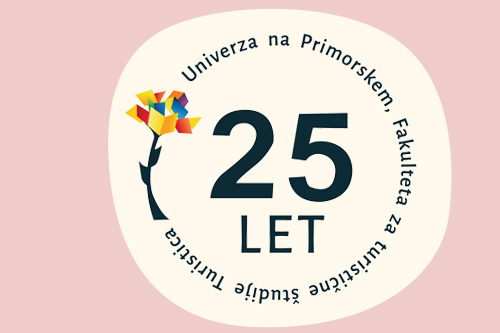 In 2020, the University of Primorska, Faculty Tourism Studies Turistica commemorated the 25th anniversary of its activities in the field of research, development and education in tourism. Turistica celebrates the quarter of a century of existence in the role of the leading tourism educational institution in Slovenia by carrying out the project "5X5 Turistica"; i.e. with the organisation of 5 online events (roundtables called FuTuristica) with the participation of 5 successful graduates, consolidating the tradition and quality of knowledge in the national and international tourism space.
The subject of the roundtables refers to the areas of sustainable development of destinations, trends in the hotel industry, the creation of tourist experiences, the organization of events, marketing and media, as well as the importance of international networking for the development of knowledge for tourism.
On this occasion, assist. prof. Marijana Sikošek, Dean of Turistica, emphasised: "We strive for our faculty to be recognised for its innovation and rapid transfer of knowledge to society and the tourism industry, for excellence in pedagogical and research work, for international openness and social responsibility."
At the first round table on sustainable development of destinations moderated by prof. Ksenija Vodeb, PhD and doc. Emil Juvan, PhD many aspects addressed by Tourism 4.0 have been mentioned. Among possible approaches, Andraž Orehar presented Tourism Impact Model. We congratulate the team at Turistica and wish many more young generations to come and drive the development of tourism. Cheers!