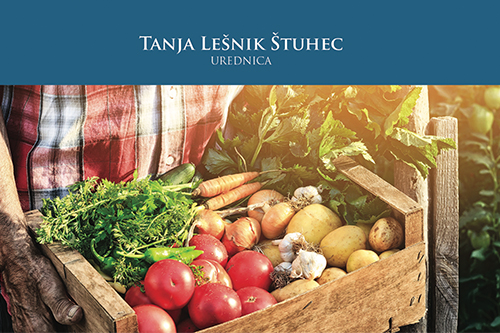 The lecturer, a researcher and tourism expert Tanja Lešnik Štuhec, PhD, one of the core team expert from University of Maribor, co-creating the development of Tourism 4.0 from the very beginning, has published a new monography with the title Rural area and gastronomy development in Slovenia, territorial collective brands according to the 'authentic from Slovenia' model in 2020.
It presents scientific starting points and the importance of establishing territorial collective brands according to the 'Originally Slovenian' model for the development of Slovenian countryside and gastronomic tourism, which is based on short supply routes from the field to the plate and establishes a system of quality and origin of food and materials, factors that collectively build a gastronomic green, smart, rural tourist destination.
The model is based on systematic integration, building a rating system and visual image of the collective brand, training, consulting, quality assessment, granting the right to use the certificate, establishing a system of marketing, sales, logistics and continuous quality assurance through planned monitoring of product quality and origin. At the first level, we build a primary offer, namely training and advising crop and food product providers to build stories with local added value that can be included in their dishes by caterers/hospitality providers. On the second level, we create a locally recognizable offer of accommodation capacities, gastronomic events and experiences. The third level is intended for ambassadors of the collective brand, who combine several of the mentioned activities under one roof, and reception tourist agencies. The fourth level is dedicated to the construction of a portal that enables communication, marketing, sales and logistics between stakeholders inside and outside the destination and attracts the attention of demanding gastronomy researchers who are willing to devote their time and money to exceptional boutique experiences.
The planned portal is based on the research, that was also conducted as part of the Tourism 4.0 TRL 3-6 project and is being created in collaboration with various disciplines to enable systematic monitoring and evaluation of flows that collectively build a smart green rural destination. All activities are coordinated with the Slovenian Tourist Board and Slovenian Ministry of Economic Development and Technology and complement the prestigious title Slovenia - European Gastronomic Region of Europe 2021.