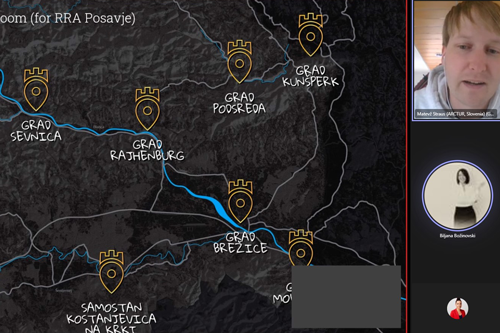 Expert for the digitisation of cultural heritage, Matevž Straus, has been invited to present the possibilities and added value of technology for the digital presentation of cultural heritage.
On 12. 10. 2021 he participated in the exercises in the subject Cultural heritage in tourism where he showed an example of good practice e-Castles of Posavje where Arctur team created digital 3D models of the castles and captures, taken with the 360 degrees camera.
Matevž Štraus pointed out that the chosen technique depends on the customers wish and the purpose, but surely the received content with the use of technologies is an addition, not the replacement, to the traditional cultural heritage.