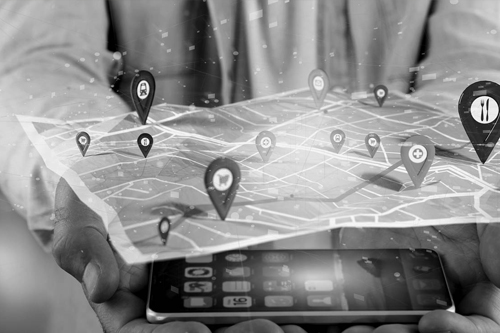 If you are an Arctur follower, you must have noticed two terms popping up quite often: 'co-creating' and 'learning'.
Interested in learning something new today?
What would you say is a 'smart destination'? A hint: among the actual challenges concerning destination management, smart destinations topic is a leading topic towards a sustainable future for tourism and territorial development.
As the initiative European Capitals of Smart Tourism states: "Smart tourism responds to new challenges and demands in a fast-changing sector, including the evolution of digital tools, products and services; equal opportunity and access for all visitors; sustainable development of the local area; and support to creative industries, local talent, and heritage". Smart destination is thus a destination that adopts such management measures. Therefore it is necessary to train new professionals that can manage the different dimensions of smart development.
Arctur is one of 6 partners, representing regions hard hit by the Covid-19 pandemic, that have joined hands in the Erasmus + supported project Managers of European Smart Destinations (MEDS), aimed at adapting vocational education and training to labour market needs. We are very excited to announce that the project will start in January 2023  and we are already working hard to realise its goals!
The MEDS project builds on the initiative of European Capitals of Smart Tourism which encourages European destinations to develop, among others, innovative and inclusive solutions for sustainable and accessible tourism, strengthening the function of heritage and cultural industry and creativity as tourist goods and commons, educating new Managers of European Smart Destinations, also creating Meds Academy in the process. The partnership consists of Destination Makers SRLS (Italy, lead partner), Synthesis Center for Research & Education Ltd. (Cyprus), Bulgarian tourist chamber, Loov Eesti (Estonia), Asset Basilicata Camera di Commercio della Basilicata (Italy) and Arctur.
Arctur's role in the project stems from having direct and indirect contact with project stakeholders, primarily tourism, DMOs, and cultural and creative operators, artists, micro and small companies, including public players. Arctur will be especially visible in the process of creating Meds Academy – a novel hybrid organisation, committed to training adult and young Europeans and local public administrations in Smart Destination Management, by organising a hands-on programme on best practices in the framework of the European Capitals of Smart Tourism and Tourism 4.0, sharing valuable experiences, also activating and managing a Local Smart Tourism Academy coupled with microlearning.
And what is microlearning? That in itself is already a subject for a whole another article but for now let us just express how happy we are to be a part of such an innovative project. After all, knowledge can not be taken away from anybody. What we thus need is more learning!