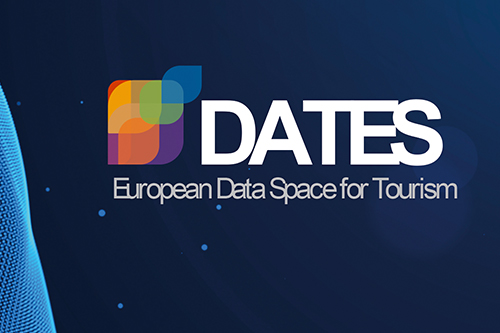 As a transversal industry, tourism is an integral and important part of the European economy, and thus a key part of the new data economy. By opening a call for the deployment of a secure and trusted tourism data space, ensuring transparent control of data access, use and re-use, the European Commission asked all interested stakeholders to put forward their proposals on how to put into practice such an idea.
To make things even a little more challenging, there was only one project to be selected on the entire EU-level. Imagine that! We are proud to reiterate that Arctur, together with a prestigious consortium, led by Spanish Anysolution, submitted the winning project DATES and that subsequently we are working hard from this november onwards to collaboratively define clear objectives and key results to inspire, support and motivate all stakeholders to contribute and use high quality tourism data as a basis for innovation.
Arctur's role in the consortium is centered around introducing specialised knowledge in tourism to identify potential common building blocks with other data spaces and repositories and to recognize a set of priority datasets and data themes to support the definition of a common groundwork for the exploitation of the EU data spaces. Furthermore, Arctur will noticeably contribute to the creation of a sound and clear communication and stakeholders engagement strategy for the successful delivery of the project.
Speaking of a communication strategy, Arctur`s DATES project team members Urška Starc Peceny and Tomi Ilijaš already took the opportunity to reach out to DATES stakeholders at the TIS - Tourism Innovation Summit 2022. Accompanied by experts from Necstour (also a DATES consortium member) they officially launched the DATES project at the main auditorium with representatives of European Commission and Spanish minister of tourism. 
If offered the opportunity, would you take a few minutes of your time to co-create the European Data Spaces for Tourism? We are in fact reaching out to you! Help us define which data are needed by tourism sector stakeholders and which data sharing initiatives in the tourism sector are known/used by sector stakeholders by answering this short questionnaire. Let's build the European Data Spaces for Tourism together!