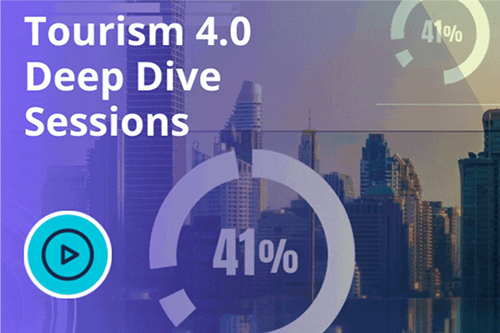 14.6.2022 / 11:00 CET: Tourism SMEs empowered by Artificial Intelligence
Would you like to know how Artificial Intelligence empowers tourism SMEs to thrive in the future? 
Chatbots and voicebots, for example, are already today creating a smooth and 24/7 customer experience, while the tourism SME's staff can concentrate on providing quality service on the spot.
In our 3rd Tourbit webinar of the serie Tourism 4.0 Deep Dive sessions, we will give you an introduction to AI applications for tourism SMEs and present you two practical use cases for your inspiration.
Join our AI webinar on 14 June 2022 at 11h CET and you will find:
An introduction to Artificial Intelligence in tourism by Karina Gibert, Director of research centre for intelligent Data Science & Artificial Intelligence at IDEAI-UPC (Spain)
A use case by Alex Navarro, Expert in AI at TalentFY (Spain)
A use case by Alizé Boivin, Country lead at HiJiffy (Portugal)
Interested? Then become part of the TourBizz Community now and sign up for this free of charge webinar here.