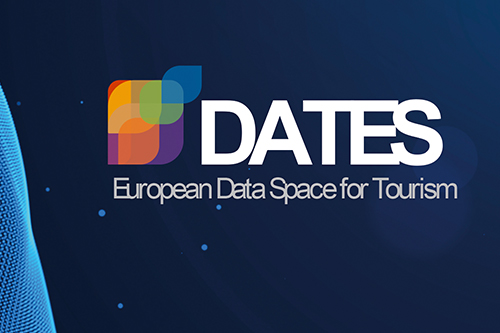 Here we go!
The first newsletter of the DATES project has just been released, giving a taste of the remarkable journey ahead.
The stories of the first newsletter capture the project's ambitions with some of the highlights being:
How to become a DATES stakeholder
At the end of 2023, the DATES project consortium can hope to present a legitimate blueprint for establishing the European Data Space for Tourism only by gathering the maximum number of stakeholders from all over Europe to share valuable information, initiatives, requirements and needs related to data-sharing initiatives.
Co-creating the future of DATES is made incredibly easy: by answering a short questionnaire everyone can help define what data is needed by tourism stakeholders and which data-sharing initiatives in the tourism sector are known/used by sector stakeholders, inputting precious information to help co-build the future European Data Spaces for Tourism!
Creating a vibrant DATES community
The DATES consortium is actively organising and participating in most important events related to tourism and data.A DATES event timetable with all the relevant information has recently been uploaded on the DATES project's website so that everyone can join us in the DATES initiative live!
Read here the full version of the first DATES newsletter and dive into this project's rich story titled: During one year, Arctur and 12 other European partners will come together to set the basis of the European Data Space for Tourism.
What's the next step?
Join us.