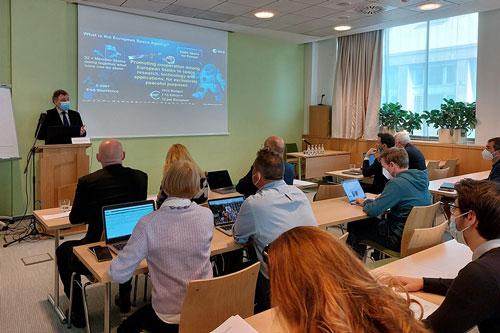 Tourism 4.0 potential is being explored in the ESA - European Space Agency programme. Slovenia became an Associated Member in 2016.
The Tourism 4.0 team actively participated on the first day of the Slovenian Space week, held on the 28th March 2022 in Ljubljana and organised by The Ministry of the Economic Development and Technology (MGRT). With the Slovenian ESA contact point, led by MGRT, and the ESA representatives we discussed further cooperation and how Tourism 4.0 innovations, knowledge & experience can contribute to space activities. Many exciting and inspiring things await us.
The formal press release, published by the Ministry:
"Behind us is the first day of the presentation of representatives of ESA and Euspa, who present interested Slovenian companies in the field of space with opportunities to participate in the institutions of the European Space Agency (ESA), the European Space Agency (Euspa) and Thales Alenia Space (Tas)."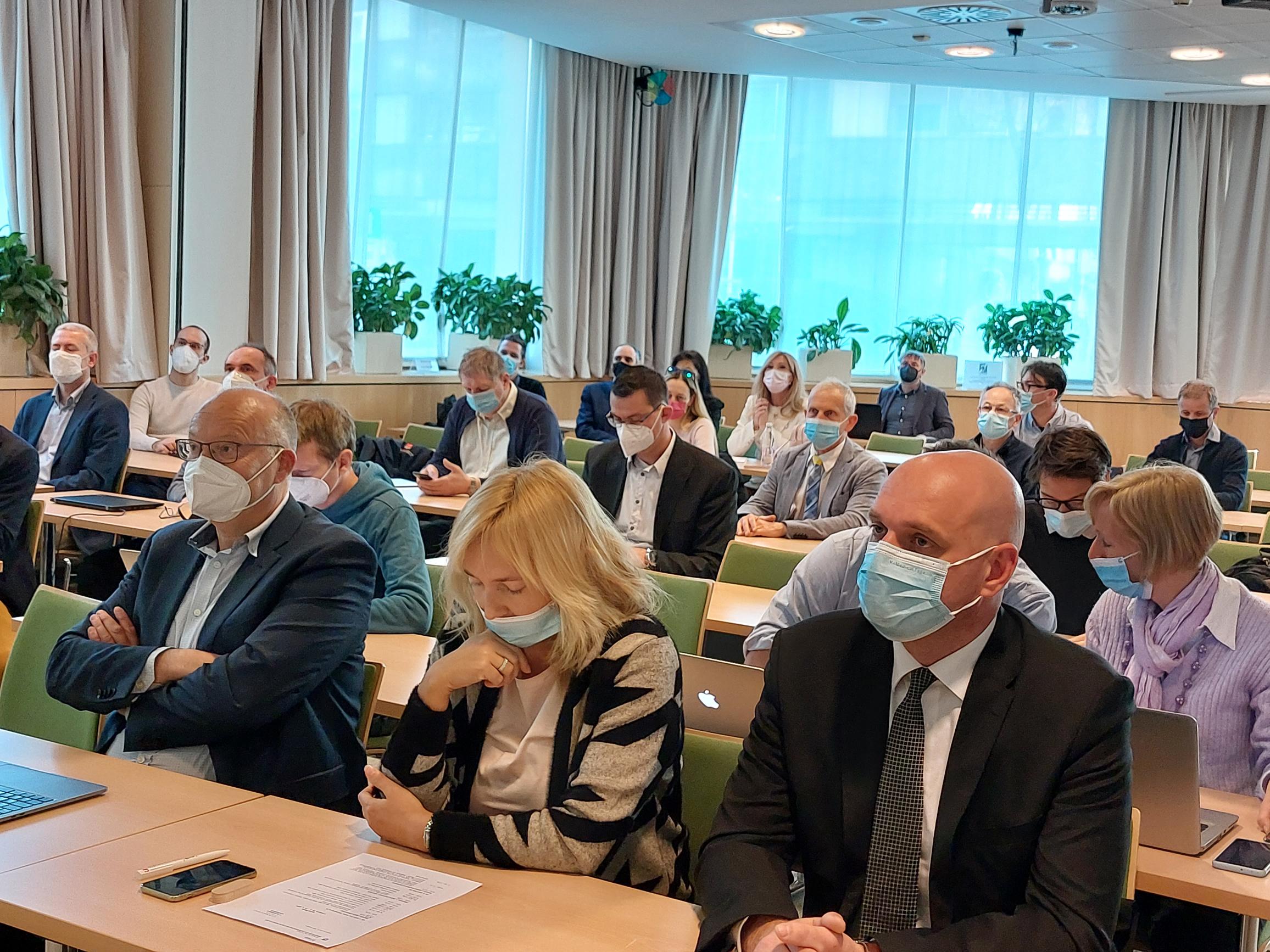 At the beginning of the presentation, State Secretary Simon Zajc greeted the participants with the words:
"Slovenia is becoming more and more active in the field of space, so at #MGRT we are committed to raising awareness of the importance of the space sector not only for already active companies but also for stakeholders who are not directly involved in this field. The opportunities for cooperation are enormous. I want space week to bring Slovenian companies and institutions information that inspires and encourages them to participate in these programs."
The second activity that Tourism 4.0 participated in, was the Workshop for Defining the Future of the Slovenian Space Ecosystem. In the upcoming years, Slovenia will become a full member of the European Space Agency. To achieve this, Slovenia has to create its own Space Strategy. The Workshop involved key representatives (40+) of the industry and research institutions that are already active in the existing Slovenian space eco-system. The study team that is preparing the Strategy wanted to validate the initial recommendations to foster the Slovenian space ecosystem as a whole. The Workshop was designed to understand what contribution can the different players in the ecosystem provide and how the Ministry can support them in the future. Slovenian Strategy will build on the existing capabilities and will be aligned with correct trends in the space industry. An important goal is also to expand the network of Slovenian companies in ESA with the newcomers.
The goal of the Workshop was to:
identify Slovenian national sectoral priorities,
overview of the relevant international opportunities and programmes,
support discussion among key stakeholders and give feedback to the Ministries proposals for the Strategy
participate in One-on-One Sessions with the representatives of the Ministry and Space Tech Partners
The first draft of the Strategy will be available in the 2nd part of 2022, so follow Tourism 4.0 news.