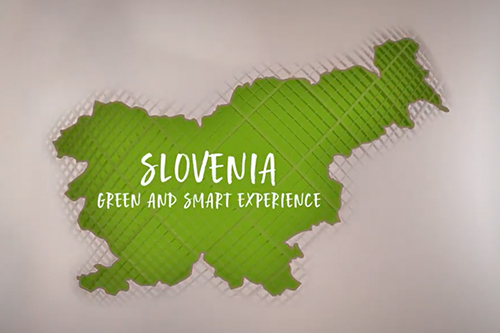 The world's most famous exhibition Expo will be hosted in the United Arab Emirates, opening its door from October 1stthis year. Before almost 200 countries will open their pavilions on site, the Expo talks, pre-event programme is offering a series of panel discussions with experts on various topics.
On February 16th, the "Travel & Connectivity" expo talk was presenting tourism, travel and novel technologies such as artificial intelligence, blockchain and bog data analytics.
Slovenia, as one of the participants at the Expo 2020, dedicated its contribution to tourism and presented to the world public original solutions and models for tackling important issues.
The Tourism 4.0 initiative was presented as an ecosystem that puts local inhabitants and their quality of life in the centre and all other stakeholders around them. The main focus was put on TIM – Tourism Impact Model that was awarded as The best innovation in the field of artificial intelligence and data analytics for it features as an innovative, advanced tool collecting huge amounts of data and transform them into valuable information to give key decision-makers a real picture of the situation. In this way TIM supports the right decisions about tourism development, infrastructure and other areas. Furthermore, the Heritage+ programe as a great match of combining cultural heritage and novel technologies was highlighted. In search for the creation of new tourist locations, this program is paving the way and pioneering in many aspects.
Watch the video presentation on Travel & Connectivity!