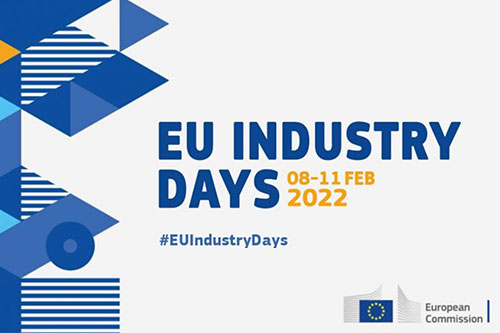 The EU Industry Days are Europe's flagship annual event, highlighting industrial frontrunners, ongoing industrial policy discussions and improving the knowledge base of European industry. It is the main platform to discuss industry challenges and co-develop opportunities and policy responses in an inclusive dialogue with a wide range of stakeholders. It informs industrial policies at European, national, regional and local levels and ensures coherence for European industry to deliver jobs, growth and innovation in Europe.
This year EU Industry Days took place in Brussels between 8 - 11 February 2022 – also virtually.
The 2022 edition stimulated discussions across industrial ecosystems on their green and digital pathways, to strengthen the resilience of EU companies and SMEs. It focused on industrial ecosystems' green and digital transition, which is key for strengthening the resilience of EU industries and SMEs.
On the 8th of February, the opening day of the EU Industry Days 2022, Arctur`s CEO was invited to share his inspiring story from Tourism 4.0 in the Transition pathway for the EU TOURISM panel. The wrap-up press info with videos from all sessions available here.