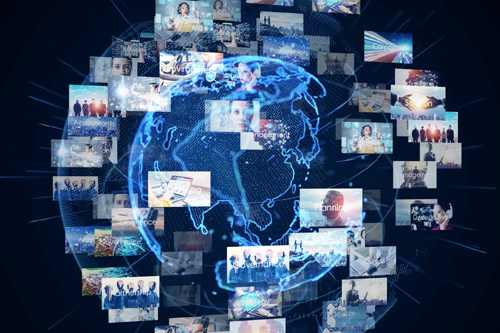 Tourism 4.0 joins an international alliance to build a trusted European media data space. The TEMS project is an initiative of a consortium of forty-three organisations representing hundreds of stakeholders from fourteen countries in the European cultural and creative sectors. The TEMS consortium presents the biggest European initiative to create a data space ecosystem in the media sector.
TEMS will set up and deploy a secure and trusted data space to enable Audiovisual and Media organizations to cooperate by sharing and accessing data in a mutually advantageous manner and in full compliance with the data protection legislation. In line with the European Data Strategy, TEMS's Data Space will also connect sub-dataspaces from various media related sectors to form and search for interconnection with other European data spaces. Tourism 4.0 will contribute to the project by forging connections between Media, Tourism and Cultural Heritage Data Spaces, including into the project findings from our Digital Innovation of Cultural Heritage project.
The start of the project will be marked by the official TEMS opening event in Bilbao on October 24, 2023, featuring experts from Innovalia Association, France Télévisions, the European Commission, AFP, and EITB.
The 1st press release of the project can be found here.