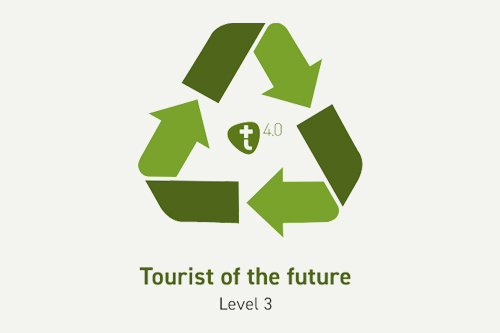 True fact - we all love to travel. However, have you ever asked yourself what impact you as tourist have on the local environment & community? Which steps could YOU personally take to contribute to maximizing the positive impact and minimizing the negative ones?
Under the Demo pilot Tourism 4.0 project our experts have developed a Self-assessment tool - Tourist 4.0, that with a few steps in less than 5 minutes, shows you if you are headed in the right, sustainable direction.
Learn about your level of sustainability in practice and in which areas there  is still room for improvement. The Tourist 4.0 will generate your personalized report and provide you with the recommendations, so you can become a star in sustainability!
GO4IT! Participate & get a chance to win an overnight stay in the Tourism 4.0 Living Lab, located in Camp Menina, Slovenia.