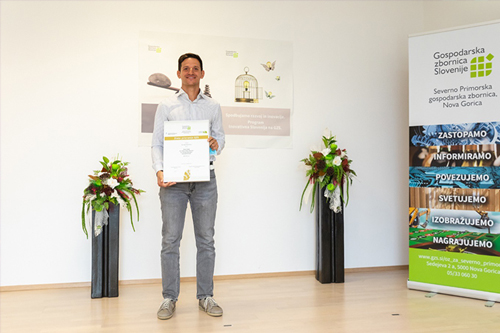 Despite the economy has been hit hard by the Covid-19 pandemic this year, the call for the best regional innovations was again very successful. The president of the Chamber of Commerce and Industry Boštjan Gorjup said, that "the North Primorska region represents 5% of the Slovenian economy and is always marked by an above-average number of innovations".
At the regional level, the Tourism Impact Model (TIM) an impressive tool developed by Arctur, was awarded with the golden plaquette. TIM is a comprehensive tool for modelling and optimisation of the tourism impact on a local ecosystem through fostering collaboration between different stakeholders. As such, it enables the assessment of the impact of tourism. This tool brings real data in the perception of the impact of tourism to sharpen the real picture for everyone and allows data-driven strategic planning. TIM has been tested in two international projects, Tourism for the Black Sea and within the project Amazing AoE . 
You are invited to have a look at the ceremony video here.